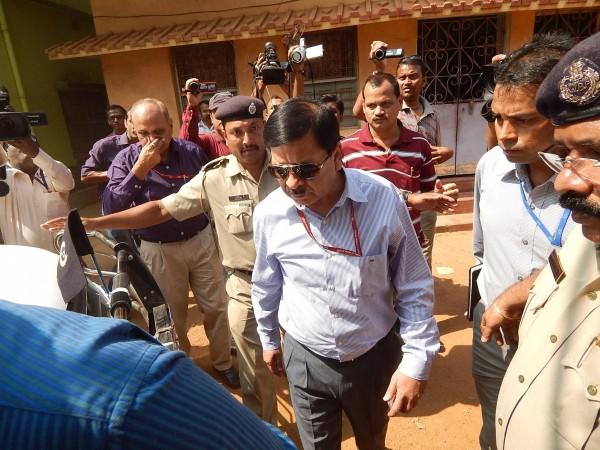 In a new twist to the Burdwan blast case, the National Investigation Agency has confirmed that the bombs seized from the blast site were not meant for India and those arrested in connection with the explosion are members of a Bangladeshi terror group.
The 2 October accidental blast in Burdwan's Khagragarh area led to the arrest of three terror suspects, who are members of terror outfit Jamaat-ul-Mujahideen Bangladesh (JMB), said NIA in a statement released on Friday. It added that the improvised explosive devices (IEDs) they were making in the rented house were meant for possible terror attacks in Bangladesh.
"Investigation so far has revealed that the accused persons and their associates were members of JMB, a terrorist organisation proscribed in Bangladesh, and they used to make IEDs which were transported to Bangladesh," NDTV cited an extract from NIA's statement.
After the explosion that took place accidentally while manufacturing IEDs, the Kolkata police recovered bodies of two JMB members – Shakil Ahmed and Sovan Mandal -- and arrested three others including two women Amina Bibi and Rajira Bibi. The initial probe into the blast showed suspected terror links across several regions in India, including Jammu & Kashmir, Tamil Nadu and Kerala.
Moreover, reports suggested that the bombs the five JMB members were making in their rented house in Burdwan were meant for terror blasts in 25 different locations within the state, including Kolkata international airport.
However, NIA's latest report has apparently confirmed that India was not JMB's target and that India is free from threat from the Bangladeshi terror group for now.
NIA director-general Sharad Kumar on Friday conducted a raid in the Khagragarh house and other suspected places in Burdwan and Murshidabad from where IEDs, books, documents and other evidences were seized by the NIA team during the earlier investigations.
"I have come to Kolkata to review the investigation into the case. I visited Burdwan and Murshidabad. I had a detailed discussion with my officers. We have evolved strategies regarding arrests of absconding accused persons. I can't reveal anything because it will affect the investigation," Hindustan Times quoted Kumar as saying.
The NIA is looking into at aspects of the incidents, including funding of terror activities across the two countries and also considering announcing a cash reward for information about the others who are absconding.
NIA sleuths are on the lookout for Kausar, one of the major suspects of the entire terror incident. He is believed to be an important link between the militants hiding in India and the terror outfit JMB in Bangladesh.