In the recent developments, India's intelligence report has revealed that Jamaat-ul-Mujahideen Bangladesh (JMB) was plotting a terror attack on Bangladesh to assassinate Prime Minister Sheikh Hasina and opposition Bangladesh Nationalist Party (BNP) Chairperson Begum Khaleda Zia.
Under the leadership of JMB militant Mohammed Bilal, Islamic radicals had planned to overtake Bangladesh by collapsing the government and destabilising the country, from where they had planned to advance attacks on India.
"This is a plot to throw Bangladesh in chaos and create large swathes of territory where administration will collapse and Islamist radicals will take over... The final objective is to install a Taliban type order in Bangladesh from where India can be attacked in a covert warfare mode," Bangladesh News 24 Hours quoted a senior Indian Home Ministry official as saying.
The Indian home ministry official revealed that Inter services intelligence (ISI) was running the entire plot from Dubai and helping JMB to establish its modules in West Bengal, where at least 58 terror modules have been discovered by National Investigation Agency (NIA) so far.
The report also revealed that JMB was not plotting the terror attack alone, Indian Mujahideen, other Kashmiri radical groups and Al Jihad, an outfit of Al-Qaeda, were also assisting it in developing the terror camps across Bengal, according to reports.
Huge number of calls seem to have taken place between JMB leaders and Al Jihad leaders in Pakistan's NWFP. The Al Jihad is an Al Qaeda outfit, but ISI covertly backs it.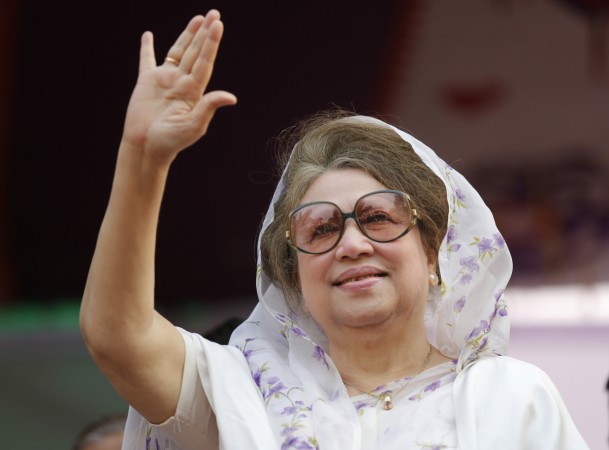 After an intense ongoing investigation on the 2 October Burdwan blast, Research and Analysis Wing (RAW) and NIA have until now discovered 58 terror modules in West Bengal alone. The collected evidences and interrogation of the arrested JMB militants have resulted in grave concerns for both Bangladesh and Indian government.
The Indian home ministry has pressed the need for both the neighbouring countries' intelligence agencies to work together to combat the terror threat, for which arresting Bilal – the operation mastermind – is of the utmost importance.
On Monday, National Security Advisor Ajit Doval, along with NIA Director General Sharad Kumar, NSG Director General Jayanta Narayan Chowdhury and Intelligence Bureau director Syed Asif Ibrahim, visited Burdwan's Khagragarh area, where the explosion took place on 2 October, according to a PTI report.
After Doval's visit, the Union Home Ministry will assemble all the detailed reports and send it to Bangladesh government, informing them of the situation and seeking suggestion to tackle possible terror threats, both the countries are facing.
"This is taking us some time because every day there is something new coming out and we feel that also should be included in the inputs we will give to Bangladesh; because all these inputs are as important for them as for us. In fact, they should be more worried with what we have got so far," said the home ministry official.