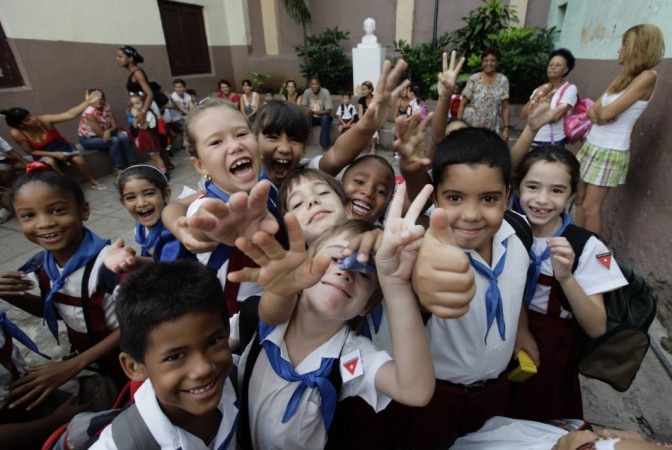 Most of the adults miss their school days and going back to those memories brings a smile on their face. Here are 10 tiny joys that we experienced in our school days and we still want to live that again.
1. Being the class monitor was a victory but dealing with the classmates was a herculean task.
2. We used to wait for co-curricular activities or any cultural events, such as Sports Day, Annual Day, etc, to get free periods. Those were the times when everybody pretended to be a dancer or actor just to bunk classes.
3. Parent Teacher Meetings were always a nightmare as it was the time for a cyclone in the school.
4. Library was meant for gossips and giggles. Picking up any random book and hiding behind it just to talk to your friends was always fun.
5. Waiting to hear the first bomb explosion in washroom before Diwali. Though crackers were not allowed in any school, it was fun to crack one.
6. The love for art and drawing used to come out during the class hours. The backside of every book was filled with sketches and creative designs.
7. You don't feel bad even after failing in any subject, if the whole class has also flunked with you.
8. Perfect timing for "may I go to the toilet" was during the end of every period. It was done to pass 5-10 minutes of the next period.
9. It was common to hide in the loo to avoid morning assemblies. Even if you get caught, you repeated it again.
10. Always reaching late in the bus stop, and troubling your dad to drop you to school. In addition, you had to listen to adjectives, including 'careless', 'unpunctual', etc, from your mom.
Though these are some of the wonderful days that most of the adults miss, the best part of those school days was the 'Innocent Friendship.' Friends made those days unforgettable and memorable. Below is a video, which will take the adults back to their school days: