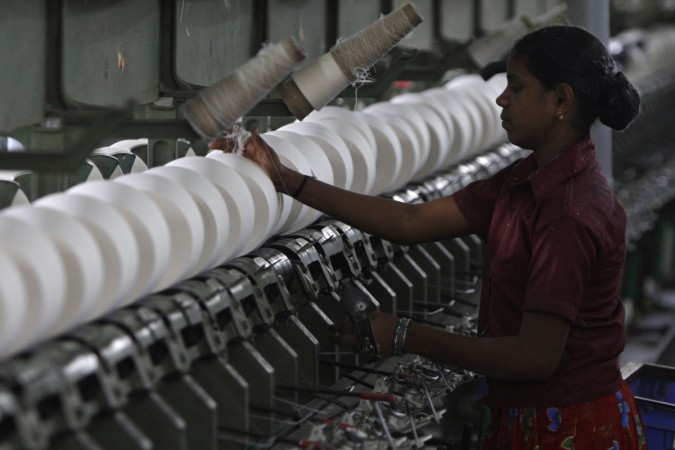 Apparel Export Promotion Council (APEC) expects investments amounting to Rs. 5000 crore this fiscal, which can create two million jobs given the initial response to the Rs. 6000 crore booster package announced by the government in June this year, the organisation's chairman Ashok G Rajani told PTI.
Rajani added that the government's aim to create 10 million jobs and exports worth $30 billion by 2020 is "very much doable" and added the latest investment will almost double the capital subsidy to the apparel sector.
"In fact, I am optimistic that we should be easily crossing these targets as the entire industry is very happy with the package and bullish on investments. After all, we aren't capital-intensive industry but highly labour-intensive one," he was quoted in the report.
He pointed out that while the biggest advantage from the government's initiative is the 66 percent increase of duty drawback from 7.5 to 12.5 percent, the 9.5 percent export duty can be a dampener.
Duty drawback is the refund assigned by the government to exporting companies, which can get a reimbursement on the Custom duty on imported goods which the companies will later export to other countries.
The chairman, who plans to open a factory in Navi Mumbai for which 300 more people will be hired, said the government scheme could add a six percentage point to his company's growth, resulting in an increase in revenue from the current Rs. 60 crore to Rs. 75 crore, he said.
Meanwhile, Sangam India which registered a nearly 50 percent hike in the net profit to close at Rs. 77 crore last fiscal, announced its plans to open 10 to 15 exclusive brand outlets in tier II and tier III cities by March 2017, says another PTI report.
The company has floated a hundred percent subsidy Sangam Lifestyle Ventures for retail operations and has also started c9fashion.com, its online retail brand.
The firm currently has tie-ups with around 700 multi-brand outlets which, according to the report, will be scaled up to 1000 this year.