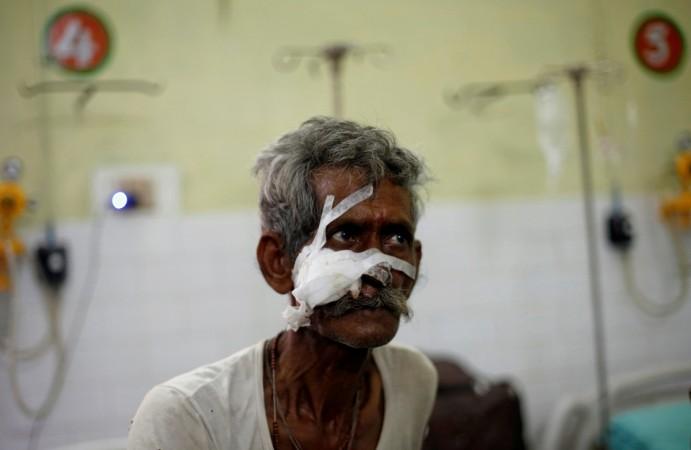 The budget allocation for the health sector this year may fall short of expectations, according to reports. The finance minister, who will present the budget on February 1, has turned down a request from the health ministry to ramp up spending in the sector.
According to a Reuters report, the government is likely to increase public health spending by only 11 percent in the upcoming annual budget. In percentage terms this increase is lower than the annual hike the sector got last year. It's also around Rs 10,000 crore less than what Health Minister J.P. Nadda requested.
Nadda had written to Finance Minister Arun Jaitley for a budget outlay of Rs 63,500 crore ($10 billion) for 2018-19, which is 33 percent higher than last year's allocation. The funds were needed for expanding vaccination coverage and free medicine distribution and to fight major diseases like cancer and diabetes which reportedly killed 6 million people in India in 2016.
His request was rejected and the health budget is likely to rise by 11 percent to Rs 52,263 crore ($8.2 billion), government officials told Reuters News.
"If we underspend on health, it will impact India's overall GDP by lowering productivity in the long term," said Shamika Ravi, a member of Modi's economic advisory council. The health care sector in India has been suffering from low and stagnant government spending and high out-of-pocket expenditure.
The spending squeeze in the health sector comes even as the government's finances are stretched by slowing economic growth and tax collections under the new Goods and Services Tax (GST) regime.

Last year, the government had increased health budget to Rs 48,878 crore from Rs 39,879 crore in the previous year, an increase of 23 percent. Public sector investment in healthcare accounts for less than 1.5 percent of the GDP in India, among the lowest globally. The government, however, seeks to increase the expenditure to 2.5 percent of the GDP by 2025.
"India needs to spend at 2 to 3 per cent of GDP on science and research as against the 0.69 per cent at present," said Kiran Mazumdar Shaw, the chairman and managing director of Biocon. "If India needs to move the needle with respect to its goals around Making in India and carving out a niche for itself globally, it needs to support research and innovation," she added.