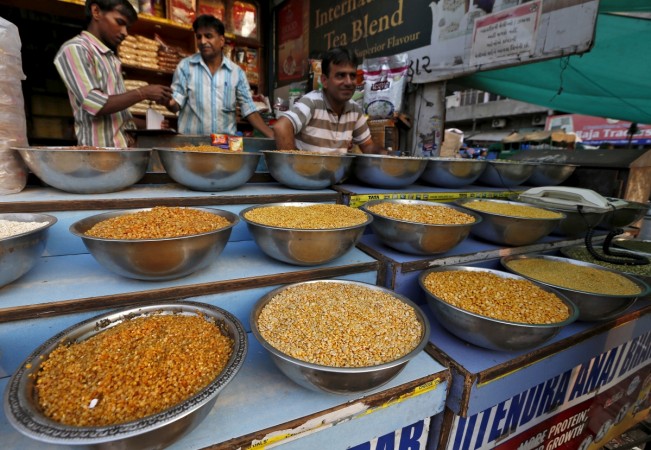 To protect consumers from price increase of essential food items, the Narendra Modi goverment is likely to increase the allocation to the Price Stabilisation Fund (PSF) by 80 percent to Rs 900 crore in the upcoming budget.
In the previous budget, the Modi government had announced a corpus of Rs 500 crore for the Fund to boost supply of onions and pulses and to keep a check on rising prices, Press Trust of India reported.
"The plan allocation for the consumer affairs ministry is expected to cross Rs 1,000 crore in the 2016-17 fiscal with the shifting of PSF here. The allocation for PSF itself is likely to increase to Rs 900 crore from Rs 500 crore last year," a source was quoted as saying by the agency.
In addition, the Fund would be utilised for importing pulses as the output of pulses is expected to be 17.33 million tonnes, which is far lower than the regular demand of about 23 million tonnes. There is a need to create a buffer stock which can be used to curb price rise. Procurement of Rabi crop is also expected to begin soon.
The spurt in prices of pulses (dal) had triggered a steady increase in retail inflation since October last year.
Since the aim of the fund is to protect consumers, the PSF Fund has been shifted from the agriculture ministry to the consumer affairs ministry with effect from April 1, 2016, PTI added.
[1 lakh = 100,000 | 1 crore = 10 million | 100 crore = 1 billion]