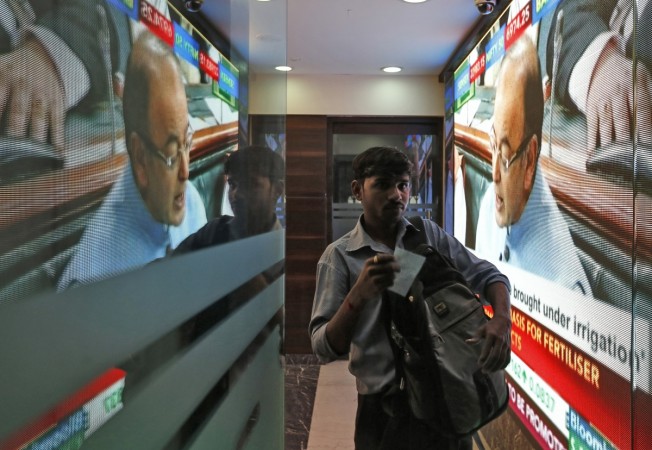 Global rating agency Moody's Investors Service said on Monday that the budget presented by Finance Minister Arun Jaitley "is largely in line" with the current rating of the country.
The comments from the rating agency come in the wake of Jaitley sticking to fiscal deficit target of 3.5 percent for the next fiscal year.
"What we've heard is largely in line with the current rating and the current outlook. There was nothing too surprising in the budget. This is fairly in line with what we had expected," Atsi Sheth -- Associate Managing Director of Sovereign Risk Group at Moody's Investors Service -- told Reuters.
"They have stuck to the fiscal deficit target. We always said fiscal consolidation would continue, but slowly, and that's indeed what the finance minister's budget is saying," Sheth said.
Most of the analysts had expected the finance minister to announce a higher fiscal deficit target amid slowing economic growth.
Currently, Moody's has a rating of "Baa3," its lowest investment grade rating, for India. In April last year, the agency raised the country's outlook to "positive" from "stable."
Meanwhile, Standard & Poor's also retained its rating of "BBB-" for India following the announcement of budget, saying that it does not expect a change in rating until next year.
"The government's debt burden and subsidy spending continue to significantly constrain its fiscal policy options," Standard & Poor's credit analyst Kyran Curry said in a statement to the new agency. "Interest payments and subsidies account for almost 40% of total budgetary expenditure."