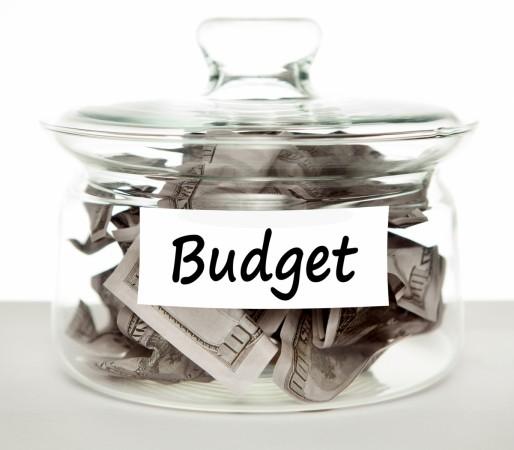 As the BJP-led NDA government gets ready to present its first full-year Budget for 2015-16 this week, there are lot of expectations from common people.
The salaried-class of India has put its faith on Prime Minister Narendra Modi, who during his election campaign, promised to eliminate poverty from the country, bring down inflation and make India a better place to live in.
It is time now to see how much of that reflects in the government's first full-year Budget. It is believed that some of the demands of ordinary people would be addressed by Finance Minister Arun Jaitley when he presents the Budget on 28 February.
The 2015 Budget, among other things, is expected to be middle-class friendly, apart from giving thrust to Modi's 'Make in India' initiative. The salaried class wants many tax sops.
Tax Exemption
According to a survey conducted by Associated Chambers of Commerce of India (ASSOCHAM), the salaried class wants the Modi government to raise the tax exemption limit from ₹2.50 lakh to ₹3 lakh.
The NDA government increased the slab for income tax exemption limit from ₹2 lakh to ₹2.50 lakh in last year's Budget. A similar increase is expected this year also. The salaried class also wants tax exemption limit on financial instruments. The limit currently stands at ₹1.50 lakh.
Healthcare
Healthcare is also believed to be the government's priority this year. The Modi government had in its maiden Budget in 2014 announced National Health Assurance Mission, to provide universal healthcare and comprehensive health insurance to the poor.
In the 2015 Budget, Jaitley is likely look to raise the tax exempted investment limit in health insurance. The healthcare system in India is in bad shape. There is shortage in terms of hospitals and healthcare centres, and doctors and nurses.
Besides, people expect the Budget to see measures to tackle black money, one of the BJP's poll plank during the general elections.
Black Money
The controversial black money issue is also said to be on the list of important Budget proposals that may affect the common people. Ever since the Modi-government came to power, it has been promising to bring back black money stashed in foreign accounts. On several occasions, Modi had said that if black money is brought back to India, it will eliminate poverty.
Jaitley is likely to announce policy initiatives based on Special Investigation Team's recommendations on tackling black money.
"Investigative agencies under various ministries have made presentations before the Finance Ministry with regard to the challenges they face when implementing anti-tax evasion laws or those used to counter such crimes. Some of these are expected to be taken up in the Budget," said PTI, citing sources.
Online start-ups and e-commerce
Modi's "Digital India" vision motivated entrepreneurs to venture into start-ups and e-commerce. Considering Modi's promises on this, they are hopeful of Jaitley's second Budget that there would be incentives to them.
Owners of online start-ups such as iTiffin.in, iSpyprice.com , Youshine.in and others have "great expectations from the budget of 2015" and wish to see implementation of the Goods and Services Tax (GST) ahead of this year's budget session.
"...if GST i.e. the Goods and Services Tax is implemented in the budget for this year; it will solve various taxation issues...Besides this, I feel that if the service tax on online advertisements is abolished, it will motivate internet-based publishing companies to create more valuable content and application for websites...Apart from this, MAT i.e. Minimum Alternate Tax should be abrogated from the e-commerce landscape," Founder & Director of iSpyPrice.com Suresh Sharma said.
The BJP government will table the 2015 Rail Budget in Parliament on 26 February. The Economic Survey will be released on 27 February and the General Budget will be tabled in both Houses of Parliament on 28 February.