Bimal Jalan, appointed by Prime Minister Narendra Modi last year to improve the quality of government spending, has said that controlling fiscal deficit should not end up affecting economic growth.
The 75-year-old former governor of the Reserve Bank of India heads the government's Expenditure Management Commission, which submitted its interim report in January to provide inputs for the government's first full Budget, which will be presented on 28 February.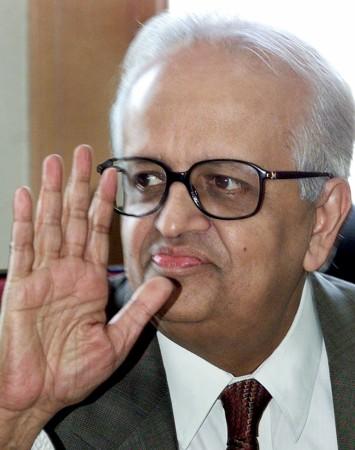 "What I am trying to get at is that nothing should be cast in stone", said Jalan in an interview with Reuters, adding, "Your policy should be in tune with the changing economic dynamics".
At variance with Arun Jaitley
Jalan's view differs from that of Union Finance Minister Arun Jaitley, who has been an advocate of sticking to fiscal deficit targets.
Interestingly, Jalan has said what the government's advisors, including Arvind Panagariya and Arvind Subramanian, have been saying, that government spending is key to improve infrastructure to drive economic growth, reports the agency.
The flip side of running a higher fiscal deficit increases the risk of global ratings agencies downgrading India's sovereign rating, currently just a level above 'junk' status.
With no recovery on the corporate investment side, merchandise exports falling, rural India's demand remaining muted and inflation touching new lows, India can use the fiscal policy to improve economic growth, said Jalan.
"My personal view is that we should take into account the ground reality rather than go by a target."
Jaitley, however, has indicated his preference to sitck to fiscal deficit target of 3.6% of the GDP by financial year 2015-16, which is achievable, if crude prices continue to trade low.
But Jalan said that this could be relaxed slightly. "Obviously, you can't say instead of 3.6 percent, it should be 6.8 percent", he said, adding, "But if it is 3.8 or 3.9 percent, instead of 3.6 percent, obviously that could be done."
The Indian government is also contending a more serious problem – depressed tax revenues. The nation has seen tax revenue slide to 10% of the GDP, against a peak of 11.9% in 2007-08. The shortfall limits the government's ability to spend on new infrastructure projects.