The Reserve Bank of India (RBI) Governor Raghuram Rajan had made a case for raising the tax exemption limit on individual financial investments that currently stands at ₹1,50,000 a year.
With Finance Minister Arun Jaitley to present the fiscal budget on 28 February, Rajan's remark assumes significance.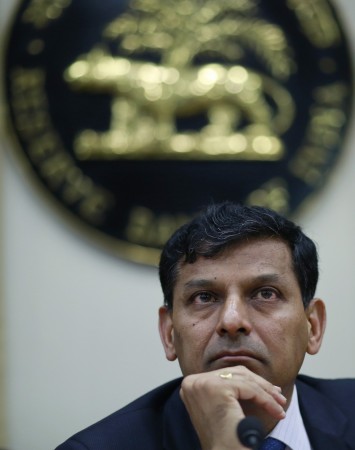 He said that though the limit was raised by ₹50,000 in last year's budget, the purpose of the limit has been lost over time, since it remained static at ₹1,00,000 for many years.
"Remember the government increased the limit for tax benefit in savings by ₹50,000 in the last budget. The question is — is there room for more primarily because the real tax benefit has fallen over time because the limit was at ₹1 lakh for a long time. Maybe what we have to do is increase that," Dr. Rajan said, in a call with analysts covering the Indian economy, reports PTI.
Currently, investments up to ₹1,50,000 qualify for tax exemption under Section 80 C, when invested in provident funds, public provident funds, new pension scheme, equity-linked savings schemes, insurance policies.
The exemption is designed to influence individuals and families to save, which adds to the nation's savings rate. India's current savings rate stands at 30% compared to a high of 36.9% in 2007-08.
The RBI's meeting on 3 February saw the central bank continue to hold rates, seeking quality fiscal consolidation by the government, with a shift towards capital expenditure spending, in place of mis-targeted subsidies.
"A movement of spending from mis-targeted or poorly targeted subsidies towards more capital investment would be a good move," the RBI Governor said, while acknowledging that the RBI was not against subsidies, as certain sections of the population need to be extended the benefit.
Rajan added that a shift in spending would help with inflation management, as supply side constraints can be tackled with increased capital spending by the government.
The RBI linked further rate cuts to fiscal consolidation.