Finance Minister Arun Jaitley on Friday hinted that Budget 2015 will not witness a rise in tax rates, and the manufacturing sector will receive more incentives. He asserted that "structural changes" are needed to get the annual economic growth to touch the 8-9 per cent mark.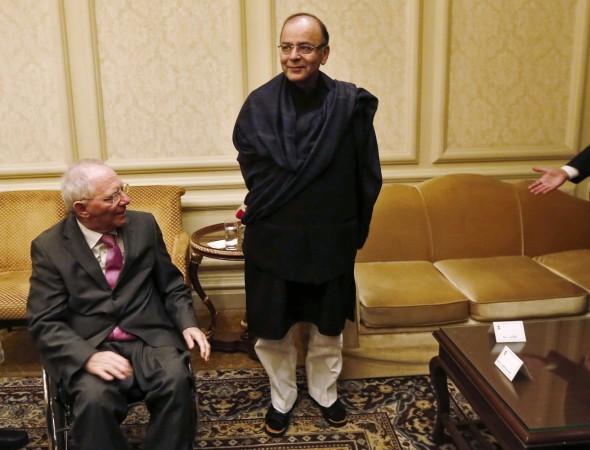 At the World Economic Forum in Switzerland, Jaitley promised a stable tax regime and stated that the government will avoid unreasonable demands and retrospective taxation.
He noted that the government wanted the manufacturing "sector to pick up and that priority is fairly high on our agenda".
On government revenue, the Finance Minister said the Centre would generate revenue from disinvestment, public sector unit dividend payout and spectrum sale; adding that as the economic activity increases, the Centre will also realise better revenue.
"I am not in favour of raising the rates of taxation as that could become counter-productive," Jaitley said while speaking at a session on "India's Next Decade".
India's Economic Turnaround
Jaitley remarked that India is getting closer to the point where investments will go up as investor confidence returns. "They only want to be doubly sure about the credibility of the decision-making process and the stability of policies," he added.
In February, Jaitley would present the NDA government's much-anticipated first full budget. Jaitley noted that the sum total of the reform measures and the fellow policy initiatives taken by the Centre since assuming power is more than "the big bang".
When questioned if he was tempering expectations, Jaitley said: "I am not tempering expectations. Opening up sacrosanct sectors like Railways, Defence, is that not big bang? GST, which everyone thought will never see the light of the day, is that not big bang?"
Mentioning the reforms implemented in the mining sector, natural resource allocation, Jaitley stressed that it is a great accomplishment, BusinessLine reports.
"The Budget will be a very important occasion for this government, but then the next 364 days are equally important," said the minister.