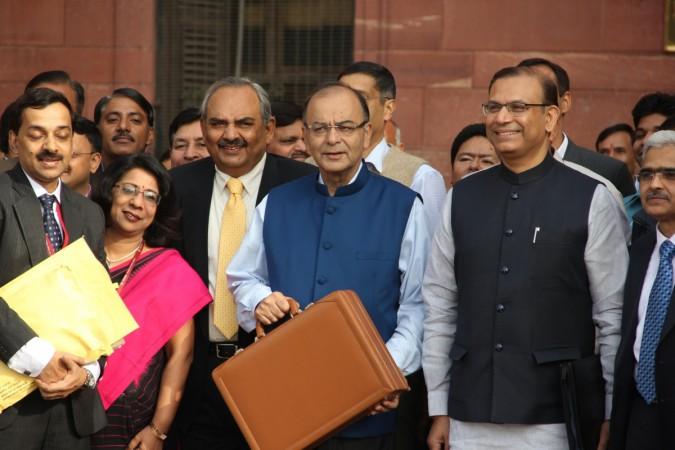 The 2015-16 Union Budget was announced by Finance Minister Arun Jaitley on Saturday. According to it the pace of cutting the fiscal deficit would slow as Jaitley seeks to boost investment and ensure that ordinary people benefit.
Here are the some of the highlights of the Budget announced by the finance minister, reports Reuters.
FISCAL DEFICIT
Fiscal deficit seen at 3.9 percent of GDP in 2015/16.
Will meet the challenging fiscal target of 4.1 percent of GDP.
Current account deficit below 1.3 percent of GDP.
INFLATION
Monetary policy framework agreement with the RBI clearly states objective of keeping inflation below 6 percent.
Expects consumer inflation to remain close to 5 percent by March, opening room for more monetary policy easing.
REVENUES
Revenue deficit seen at 2.8 percent of GDP.
Non tax revenue seen at 2.21 trillion rupees.
TAXATION
To abolish wealth tax.
Replaces wealth tax with additional 2 percent surcharge on super rich.
Corporate tax of 30 percent is uncompetitive.
Expects to implement goods and services tax by April 2016.
INFRASTRUCTURE
Investment in infrastructure will go up by 700 bln rupees in 2015/16 over last year.
Plans to set up national investment infrastructure fund.