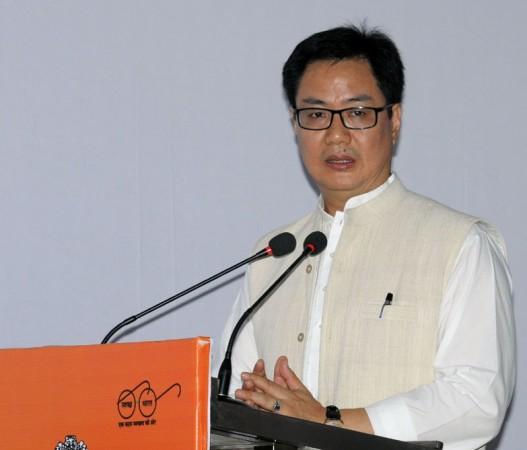 Union Minister of State for Home Affairs Kiren Rijiju on Monday sparked off a controversy by tweeting that Hindu population is going down in India because Hindus do not convert people, and that the number of people who belong to "minorities" — people from other religions — is increasing.
Also read: Is Congress trying to escape demonetisation debate by raising Kiren Rijiju issue in Parliament?
Given that the electoral process is underway in several states across India, Rijiju may be hauled up by the Supreme Court, which had said in a verdict that no political party can ask for votes in the name of caste, creed or religion. Now even though Rijiju was not exactly speaking at a poll rally, he might be pulled up because the BJP is an active aspirant to form government in these states.
It may be worth noting that Rijiju himself is a Buddhist, and although Buddhism shares some tenets and symbols with Hinduism, it is considered a separate religion, meaning Rijiju himself falls under the "minorities" tag.
What Rijiju said
Rijiju on Monday took to Twitter to berate the Congress, whose leaders — according to reports — had said that the BJP was looking to turn Arunachal Pradesh into a Hindu state. Rijiju, who hails from Arunachal Pradesh, said on Twitter: "Hindu population is reducing in India because Hindus never convert people. Minorities in India are flourishing unlike some countries around. [sic]"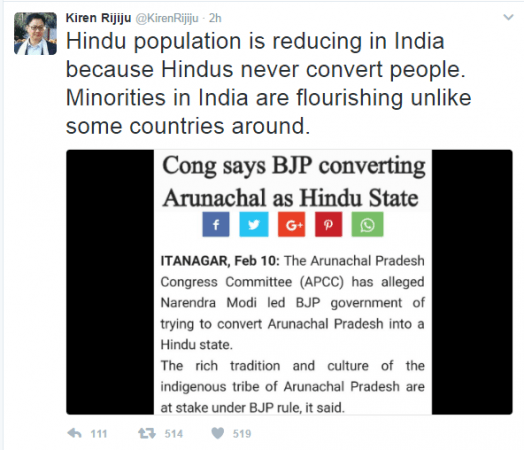 He went on to add: "Congress should not make such provocative statements. India is a secular country. All religious groups enjoy freedom & living peacefully. [sic]"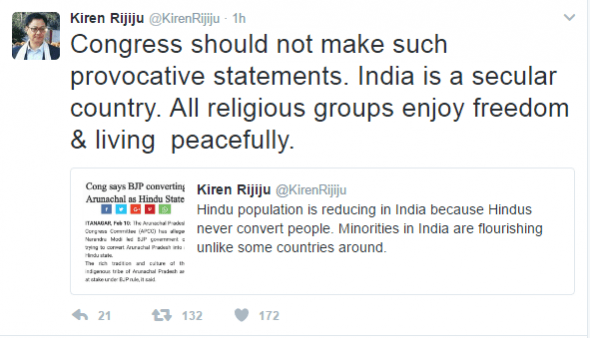 He also said: "Why is Congress making such irresponsible statements? People of Arunachal Pradesh are unitedly living peacefully with each other. [sic]"

The statements may just be enough for the Supreme Court to pull up Rijiju. Meanwhile, political rivals — especially the Congress — are going to have a field day in their efforts to bash the BJP, Rijiju and his comments.