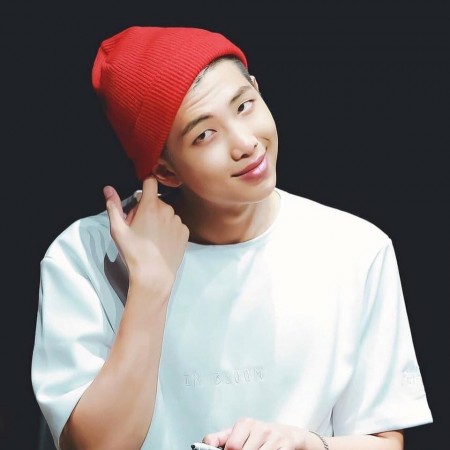 The boy band has created history worldwide and established K-pop as a sensation with their peppy music. To add to their list of achievements RM, the leader of BTS, has become the highest ranking K-pop solo artist on the Billboard 200 main albums chart for his solo release titled "Mono".
Billboard announced that RM's solo debuted at No. 26 on their chart making it the highest ranking spot achieved by a solo Korean artist. Nielson Music stated that RM achieved this feat in less than three days after launching his solo. The earlier record for highest-charting Korean solo artist was held by BTS' J-Hope landing at No.38 with his mixtape "Hope World" earlier this year.
The track has topped tunes' album charts in 88 regions including US, France, Germany, Britain, Russia, Japan, and Vietnam following its release. The tracks are available for free on Soundcloud, Google and Dropbox. It can also be purchased on Spotify and iTunes.
According to Nielsen Music, "Mono" sold 21,000 equivalent album units in the October 19-25 week, 16,000 of which were traditional album sales. The Billboard 200 chart features the most popular albums of the week in the United States.
According to the chart operator, the ranking is based on "multi-metric consumption measured in equivalent album units with each units consisting of traditional album sales, track equivalent albums and streaming equivalent albums".
RM's "Mono" is a seven-track album which includes an impressive line up of artists like English electronic music duo HONNE; Korean singer EAeon and Nell of Korean- indie rock bands. RM released an animated video for "Forever Rain" and expected to release the lyrical videos for "Seoul" and "Moonchild" shortly.
Fans all over social media are flooding RM with congratulatory messages hailing "Mono" to be calming and heartbreaking at the same time.