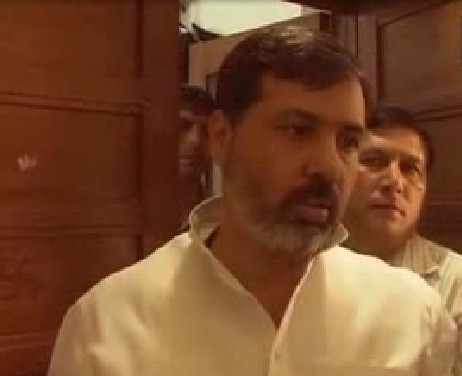 Bahujan Samajwadi Party (BSP) MP Dhananjay Singh has hinted that his wife, whom he was planning to divorce, might be responsible for the mysterious death of domestic help at their residence.
The Uttar Pradesh MP and his wife were questioned by the local police, when the body of their house maid was found on Tuesday at Singh's South Avenue residence in New Delhi.
Officials suspect that the house maid, Rakhi, was tortured for months by Singh's wife, Dr Jagriti Singh.
"I got a call three days back from Jagriti that the maid was injured after she fell from the terrace. Yesterday evening, I again got a call saying she has died, I rushed back from my constituency Jaunpur and called the police," Singh told ANI.
The BSP leader said that he and his wife are going through a divorce and that he was staying at a different house when the incident happened. The rest of the staff at their residence reportedly also alleged that Jagriti tortured the help for 10 months.
The body of the 35-year-old domestic help had bruises on her head, chest, stomach and arms. The woman reportedly died on Monday morning but the MP of Mayawati's BSP, informed the police hours later at around 8 pm. New Delhi police are waiting for the final word in the post-mortem report.
Police sources told NDTV that Singh could not explain why Rakhi was not taken to a nearby hospital when she injured herself by falling off the stairs three days ago.
Meanwhile, another domestic help at Singh's residence, Ramphal, has accused his employer of torturing him.
Also, a regular electrician at the minister's residence told the police that Jagriti Singh used to often beat her help.
The wife of the BSP former minister in Mayawati's cabinet, is likely to be arrested on Tuesday based on the witnesses and post-mortem report.