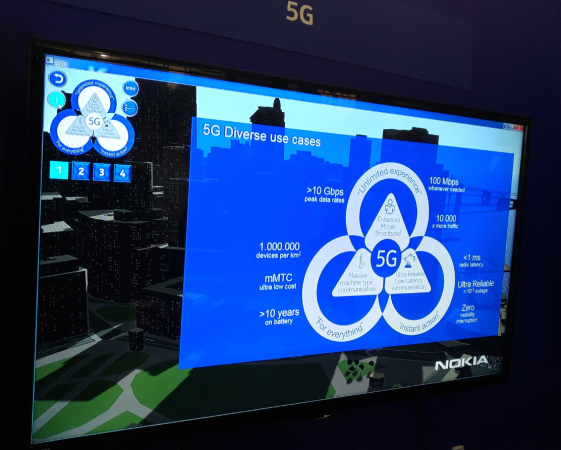 There is has been a buzz on the Internet for a couple of years now about network carriers planning to bring 11, 12 and even 13-digit mobile numbers, as enrollment of new users is steadily rising, particularly after Reliance Jio made its debut in 2016.
Now, Bharat Sanchar Nigam Ltd (BSNL) has asked its infrastructure-building and equipment-supply contractors Nokia and ZTE Telecom to ensure that all the devices they give the telecom carrier have provisions for use of 13-digit mobile numbers, which will be used only for M2M (Machine-to-Machine) communications.
The state-run network carrier, which had a meeting with Department of Telecom (DoT) in January, has been asked to be prepared with the necessary infrastructure to support 13-digit mobile numbers before July 1, 2018. Every new M2M mobile connections will be given from the aforementioned date. Even other private Telecom Service Providers (TSPs) have been asked to follow the same time-frame.
Existing M2M connections, which have 10-digit mobile numbers, are expected to migrate to 13-digit numbers as early as October 1, and the process may be completed by December-end.
What is M2M communication and where is it useful?
As the name suggests, M2M communication usually happens between machines, and is a very critical feature of Internet-of-Things (IoT) devices. IoT is the latest rage in the field of technology. Smart robots in big assembly factories and other smart devices are capable of independently communicating with each other without the need for human supervision, thanks to IoT.
Many expected India would wait for the 5G service to take off before implementing a full-fledged policy for M2M communication. But it now looks like the Central government, in a bid to boost its ambitious plans of Smart Cities in India, has gone ahead to bring the necessary policies.
Furthermore, the technology has improved smart device development, where 4G speed is enough to communicate between two machines. With early implementation of the infrastructure, India will have an advantage, and embrace 5G from 4G network seamlessly.
5G to bolster smart city and IoT revolution in India
5G network speeds can reach as high as 10Gbps and the latency is extremely low, which are considered the two driving forces for the new applications that use massive broadband capabilities. 5G is considered to be the platform enabling growth in many industries, ranging from the IT industry to the car, entertainment, agriculture and manufacturing industries.
Some of the use cases of M2M communications include smart parking in cars, automated unmanned railway crossings, autonomous cars, real-time video surveillance of a whole city and automated parking ticket vending machine.
International Business Times India had covered Nokia Innovation Day 2016 and during the event Nokia had demoed real-time interaction between autonomous cars, and also a smart city initiative that offers vehicle-tagging to respective slot and pre-booking.
Nokia also demoed Video Analytics, which is used for real-time city surveillance. It also showcased public safety initiative related to railroad crossing trespassing detection, which ensures the safety of people.
If the Central government initiates the process of 5G spectrum auction as soon as possible, preferably before the end of 2018, network carriers will be able to set up the necessary infrastructure to commercially launch the high-speed telecom service faster.
If things fall in place, citizens can expect to enjoy 5G service with up to 5.7Gbps download speed on their smartphones before the end of 2020, if not earlier.
Public Service Announcement:
Some media publications have oversighted the BSNL letter to Nokia and ZTE Telecom, and have misrepresented the information that 13-digit mobile numbers are being generated for public, but in actuality, it is for machines such as debit/credit card swiping machines, PoS (Point-of-Sale) and other IoT devices only.
For now, 10-digit mobile numbers will continue for general public and if required it might be increased to 11 or 12, but it is unlikely to happen anytime soon.
Stay tuned. Follow us @IBTimesIN_Tech on Twitter for latest updates on technology.