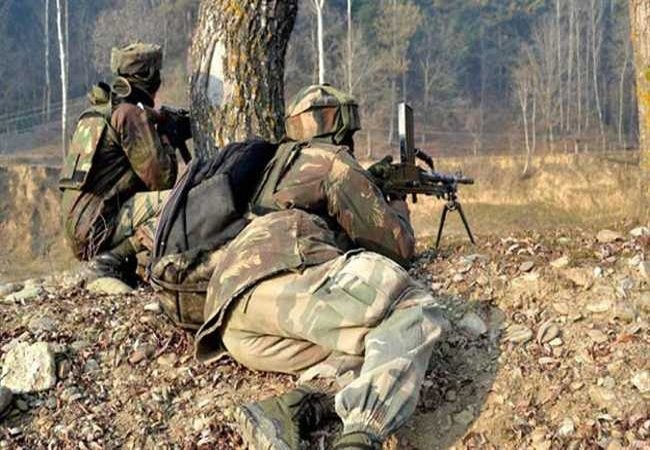 A day after the Border Security Force shot dead an "intruder" and foiled an infiltration bid along the International Border (IB) in Budhwar area of Arnia sector in Jammu and Kashmir on Thursday, the BSF personnel have launched "Operation Alert" along the over 200-km long IB to check the increasing incidents of infiltration by militants from the neighbouring country, Pakistan.
Rise in infiltration along border
The BSF has been observing that the movement along the International Border had increased.
According to Ram Awtar, Inspector General of BSF, Jammu frontier, the troops spotted militant movement on Thursday at around 5:45 am along the IB near Nikowal Border Out Post (BoP) in Arnia sector.
The troops tried to stop them but opened fire when they tried to escape.
"There was movement under thick cover of fog and one intruder was spotted well inside Indian Territory and he was fired upon and shot dead. He was resident of Sialkot district (of Pakistan). It was an infiltration attempt," the officer said.
The officer added that the deceased, who has been identified as Anwar, might have been a member of the infiltration group or their guide.
This incident prompted the border troops to launch the "Operation Alert".
"There are inputs that there is movement of militants and accordingly, we have declared 'Ops Alert' on the border," Awtar told the media.
Later, the BSF also destroyed two strategically located mortar gun positions of the Pakistan Rangers and inflicted heavy casualties in the precision-targeted firing along IB in Samba sector.
The IG also praised the alertness of the BSF.
"It is because of that alertness that they have acted like that (resorting to sniper firing). The morale of the BSF is high and will continue to remain high," he said.
Even Jammu and Kashmir DGP Dr SP Vaid commended the border forces.
"Those who are thinking they have done good by murder of humanity, need to introspect. Our forces are capable of giving them a befitting reply," Vaid said.
On Wednesday, Pakistan had violated the ceasefire in the Samba district—the first this year— leading to the death of BSF Head Constable RP Hazra, a native of Murshidabad's Rejinagar.
The BSF had earlier found a 14-foot-long tunnel, dug from the Pakistan side across the border, in the Jammu district of Jammu and Kashmir, in late September.
In June last year, the Indian Army foiled multiple infiltration attempts into Jammu and Kashmir by armed terrorists with the support of the Pakistan Army. They had also killed seven terrorists.
"Multiple attempts by Pakistan Army to infiltrate armed groups into Kashmir were foiled. Seven armed infiltrators killed. Operation is in progress," the Indian Army had said, adding, "large quantities of arms, ammunition and war like stores have been recovered."