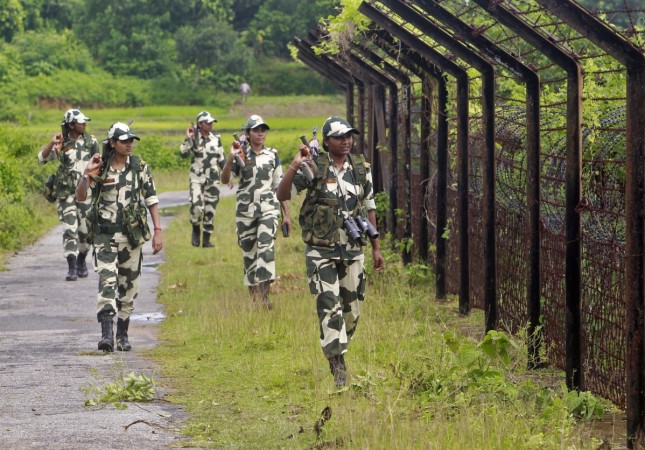 The Border Security Force (BSF), in its report to the Union Home Ministry and the 7th Pay Commission, has asked for a special allowance under Military Service Pay (MSP) similar to what is being paid to Army troops deployed in harsh areas like India-Pakistan border.
While proposing extra pay for the soldiers' service to the nation, BSF said it meets the criteria for qualifying under this category like the Army and other defence forces, as it is the "first line of defence on borders with Pakistan and Bangladesh" and faces the first brunt of enemy while defending the borders of India in the last 49 years," according to The Times of India.
The report said that the BSF soldiers do not avail of special allowances like the Army troops, although the former has to face more difficulties and risks than the latter.
"Ironically, the Army personnel on Line of Control and elsewhere placed in similar situations, similar area, facing similar enemy and similar threat, deployed in the similar hardships and similar climate are entitled for MSP, (but) the co-located BSF personnel get none," the report accessed by PTI said.
"The life of BSF personnel is much harder, difficult, risky and committed than that of the Army personnel. Thus, it is very demoralising that while the Army personnel get the MSP, the BSF personnel are deprived of it despite similar kind of commitments, risks and hardships," it added.