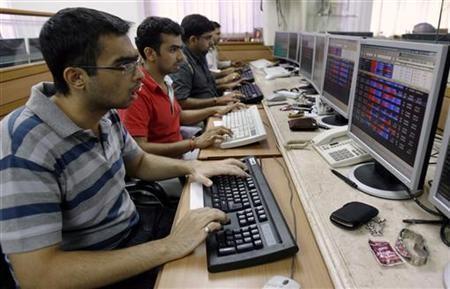 The BSE Sensex fell yet again on Monday as the country's financial sectors like banking have been hit. Earning worries also hit the technology stocks, leading to fall of stocks for a third straight session.
When the BSE Sensex closed on Monday, the main 30-share BSE index fell 1.1 percent to 17,273.37 points, its lowest close since March 7. The 50-share Nifty index lost 1.1 percent to 5,257.05 points.
The move of the Reserve Bank of India to keep the interest rates on hold and the release of the government's fiscal 2012/13 budget affected the shares.
State Bank of India lost 3.2 percent and Union Bank of India fell by more than 5 percent. Housing Development and Infrastructure lost 7.5 percent, Unitech lost 5.6 percent, Tata Consultancy Services lost 4.1 percent and real estate firms have been hit hard too.