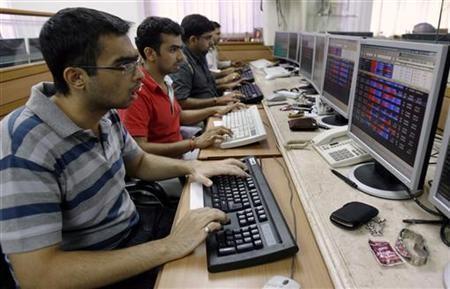 The BSE Sensex witnessed a fall of over 2 percent on Thursday due to outflow of foreign money. It is the biggest one-day fall since last February.
The main 30-share BSE index fell 405.24 points or 2.30 per cent, to close at 17,196.47. The 50-share NSE index slipped 136.50 points or 2.54 per cent to 5,228.45.
The fall in the stocks is caused by a spike in global risk aversion that triggered fears of foreign selling at a time of waning confidence in the struggling government.