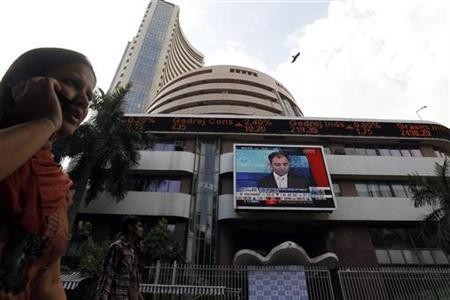 The BSE Sensex was up by 0.68 percent on Tuesday, its highest close in two weeks. Bharat Heavy Electricals Ltd. (BHEL) gained after posting positive provisional earnings and lenders also expect the Reserve Bank of India (RBI) to cut rate this month.
The main 30-share BSE stock index rose 0.68 percent to 17,597.42 points, its highest close since March 21. The Nifty gained 0.76 percent to 5,358.50 points.
Interest rate-sensitive stocks rallied as the people are optimistic that the RBI would cut rates at its April 17th policy meeting. The NSE's banking index was up 5.1 percent. State Bank of India rose 1.95 percent and ICICI bank gained 1.99 percent.
BHEL gained 1.3 percent after the report that its provisional net profit rose 14.3 percent to 68.7 billion rupees in the last fiscal year.
Cairn India surged 4.6 percent while shares in SpiceJet surged 6.8 percent.