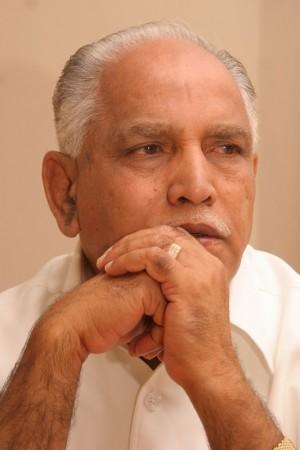 Karnataka BJP leader BS Yeddyurappa has officially resigned from the party on Friday after an association of 40 long years with it.
Recalling his service at the right wing party, Yeddyurappa became emotional of his impending exit. The Lingayat leader, who once served as chief minister of the state, tendered his resignation to party president Nitin Gadkari.
"The party has given everything to me. And I have sacrificed my life to build my previous party (BJP)", he told Press Trust of India.
Blaming other party leaders as the reason behind his resignation, Yeddyruppa said, "They don't want me to continue in the party; that's why I am resigning from the primary membership as also MLAship".
Before handing over his resignation, Yeddyurappa took to freedom park in Bangalore to address a rally. He will soon float his own political outfit, the Karnataka Janata Party, on Dec 9 and has several of his loyalists on board. The BJP unit from his assembly constituency in Shimoga district also quit to join his outfit.
Commenting on the resignation of members from his constituency unit, Yeddyurappa said, "I have not requested anyone to resign from the BJP for the time being. I request my supporting MLAs not to resign from their membership for now," reported DNA.
Yeddyurappa has been threatening to quit the Karnataka Assembly over the past six months. His fall-out began in 2011 when he was indicted in several scams, leading to his step down as chief minister. His ambition to get reinstated in his former position or even as state BJP president was crushed by his own party colleagues, considering the string of corruption charges against him.