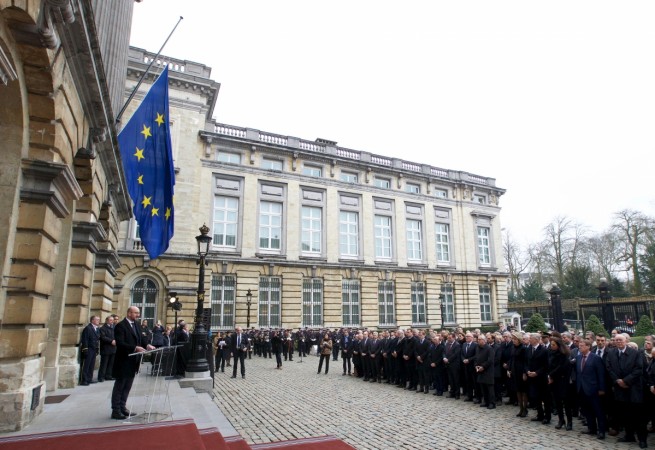 One of the suicide bombers of the Islamic State group who killed several in the recent Brussels terror attacks had once worked as a cleaner at the European parliament, and reports suggest it was most likely Najim Laachraoui, the jihadist who blew himself up at the Zaventem airport March 22.
"The European Parliament confirms that seven and six years ago, one of the perpetrators of the Brussels terrorist attacks worked for a period of one month for a cleaning company which was contracted by the European Parliament at the time," the European Parliament said in a statement Wednesday.
"As required by the contract, the cleaning firm submitted proof of the absence of a criminal record to the European Parliament."
AFP cited a source saying that the person was Laachraoui, who was also suspected to have built bombs for the Nov. 13. Paris attacks and was seen travelling along with the main Paris attacks suspect, Salah Abdeslam, last year. He is also believed to have travelled to Syria in 2013.
Last month, Laachraoui along with another jihadist Ibrahim El Bakraoui detonated explosives at the Brussels airport, while the latter's brother Khalid blew himself up on a metro at the Maelbeek station. The attacks left over 30 people dead. ISIS claimed responsibility for the attacks.
Belgian Prime Minister Charles Michel Wednesday admitted the ISIS attacks in Brussels highlighted a security "failure." He, however, said Belgium was not a "failed state."
"When there is an attack like that of course that's a failure and nobody can deny this. But I cannot accept the idea that we're a failed state," he said, according to AFP.
Turkey had accused Belgium of ignoring its warning on Ibrahim El Bakraoui, whom it had reportedly deported as a "terrorist fighter" last year.