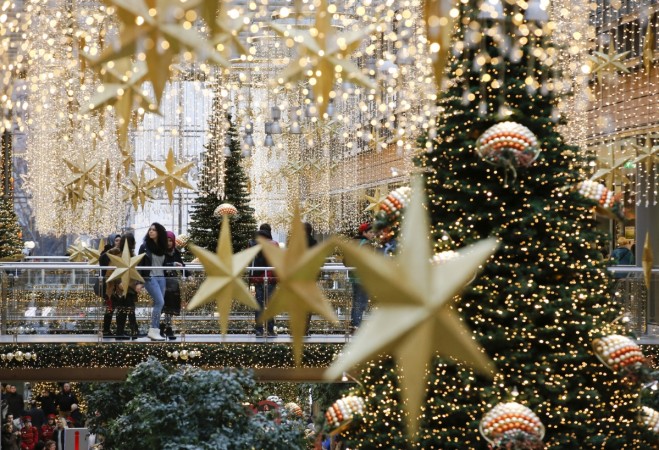 Southeast Asian country Brunei has officially banned future public celebrations of Christmas as the festival can lead Muslims "astray" and damage their faith, Brunei's Ministry of Religious Affairs (MoRA) said in a statement over the weekend.
"These enforcement measures are... intended to control the act of celebrating Christmas excessively and openly, which could damage the aqidah (faith) of the Muslim community," stated the Ministry in a press release published in The Brunei Times over the weekend, The Diplomat reports.
Last month, government officials reacted sharply on witnessing local children and adults wearing Santa outfits. The officials asked businesses to remove their Christmas decorations as it wasn't in accordance with their conservative Islamic law or Shariah.
"This was the first time we had received warnings about Christmas decorations since we opened in 2011," an employee at Sorriso Restaurant told The Brunei Times.
However, a complete ban on future Christmas celebrations can be deemed as an extreme step.
The 27 December statement published in the Brunei Times noted that Chistmas celebrations formed part of "propagations of religions other than Islam," which is not permitted in a state governed by Shariah. "Believers of other religions that live under the rule of an Islamic country – according to Islam – may practice their religion or celebrate their religious festivities among their community, with the condition that the celebrations are not disclosed or displayed publicly to Muslims," said the statement.
At a time when anti-Muslim wave is hitting many countries in the wake of various terror attacks across the world, this step by Brunei's government might only fuel the issue.
It noted that propagating non-Muslim religious symbols violates the country's Section 207(1) of the penal code, which is punishable by a fine of up to BND$20,000 ($15,000), a five-year imprisonment, or both.
Brunei had made headlines last April, when it announced that it would adopt the Islamic law at a national level – the first Southeast Asian country to do so. This step frightened residents of other countries that have major Muslim population like Indonesia and Malaysia thinking that this might tempt them and they would eventually adopt the same law. The law will apply to both Muslims as well as non-Muslims residing in the country.