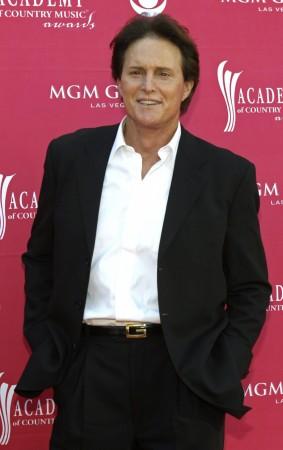 Rumors of Bruce Jenner's desire to become a woman have been swirling since the 1970s, and recent reports indicate that he is one step closer to achieving his dream.
In December, Jenner made headlines after he booked an appointment to have his Adam's Apple flattened. At the time he said that the laryngeal shave has nothing to do with sex change. On Friday, Radar Online published photographs of the Olympian leaving a Beverly Hills clinic with his throat bandaged, indicating that he went under the knife for the procedure.
The photograph shows Jenner with longer hair and more feminine features.
According to a National Enquirer report, "The car took him back to his Malibu home" after the procedure, "and he was told no talking for a few days."
"He was also told to stay off his feet for the rest of the day — to just take it easy and rest," the report, cited by Radar Online, said.
The 64-year-old is also reportedly dabbling with the idea of a name change, and is said to be leaning towards Brigitte, after the legendary screen siren of the 50s and 60s, Brigitte Bardot.
His initial choice was Bruscilla, but dismissed it saying, "It doesn't roll off the tongue very well. Bruscilla sounds like some kind of disease," the source explained.
"He loves 'Brigitte' not only because it's such a beautiful name, but it makes him think of Brigitte Bardot, who was a total bombshell," the insider added.
Multiple reports indicating Jenner's desire for a sex change paint the Olympian to be someone who loves to be in touch with his feminine side. He is also said to be obsessed with plucking his eyebrows, making him look like a "drag queen."
"Bruce has a feminine side. He likes growing his hair out, likes getting manicures and pedicures and won't leave his house without his diamond earrings," a source quoted by Star magazine said last year.