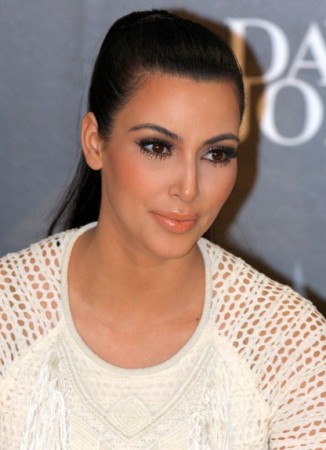 Bruce Jenner may have split from wife Kris Jenner, but that will not stop him from walking his step daughter Kim Kardashian down the aisle. The former Olympian was spotted jetting out to Paris on Tuesday, to become a part of Kardashian and Kanye West's wedding nuptials.
This is not the first time that Jenner will be giving away the reality star. He has also walked her down the aisle in October 2011, when she married basketball player, Kris Humphries. However, the marriage between the couple lasted only for seventy-two days.
The whole Kardashian/Jenner brood is set to become a part of the celebrations. However, there is one person who will not be attending the nuptials and that is Bruce's son Brody Jenner.
Apparently, Brody is upset about the fact that his girlfriend Kaitylnn Carter was not invited to the wedding.
Reports suggest that Kardashian and West only want family and close friends to become part of their big day.
"There are only 100 guests invited. It is only their closest friends and family," an insider revealed to E! regarding Kimye wedding's guest list. "The couple had to be very selective and cut it off at no work friends no matter how close or cherished."
It is interesting to note that Bruce is all excited to fulfill his duties as a father at Kardashian-West's wedding. He filed for separation from Kardashian's mother Kris in October 2013, but that did not proved to be a hurdle in the relationship.
Fans are happy to know that despite the separation, the Kardashian patriarchal value system is intact.
Meanwhile, there have been various reports suggesting that Kardashian and West are officially wedded but new reports seem to differ.
"The duo is not legally wed yet", a source has revealed in exclusive details.
Kardashian's whole family including her sisters Khloe, Kourtney, Kylie and Kendall Jenner and mother Kris are all busy in wedding preparation in the City of Lights.