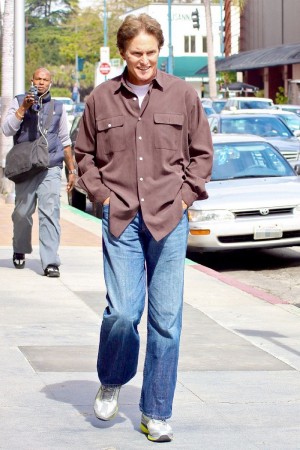 Rumors of Bruce Jenner's alleged sex change has been doing the rounds for a while now, and recent reports indicate that he is serious about changing his name to Brigitte after he goes through a gender reassignment surgery.
And for emotional support, the 64-year-old former Olympian has reportedly reached out to Renee Richards, a former professional tennis player, who underwent a sex change surgery in 1975.
Richards, who is a close friend of the Olympian, is believed to have told Jenner that such an operation is "a serious, life-altering procedure and is not something to do unless you absolutely have no other choice," an insider told Star, according to Radar Online.
"She said someone should consider antidepressants first, because life could become an irreversible train-wreck if you're not completely certain about having the surgery."
Of late, Jenner has been sporting a rather feminine look with longer hair, manicured nails and a smoother neckline, which many believe is due to the procedure he underwent to reduce the size of his Adam's Apple.
The procedure is called chondrolaryngoplasty, and is believed to be the first step towards gender reassignment. Multiple reports also state that Jenner is obsessed with plastic surgery and he has gone under the knife multiple times to refine his features.
Meanwhile, Jenner's alleged sex change intention has not gone down well with his younger two children - Kylie and Kendall - who are said to be confused with his decision. But Brandon and Brody, his sons, are believed to be supportive.
Reports of Jenner's desire to change his name first surfaced in February, and a source told the National Enquirer that his initial choice was Bruscilla.
"At first Bruce was intrigued with Bruscilla, but after he thought about it some more, he decided it didn't work for him," a source told the National Enquirer, according to Radar Online. "He said, 'It doesn't roll off the tongue very well. Bruscilla sounds like some kind of disease.'"
"He loves 'Brigitte' not only because it's such a beautiful name, but it makes him think of Brigitte Bardot, who was a total bombshell" in the 50s and 60s, the insider added.