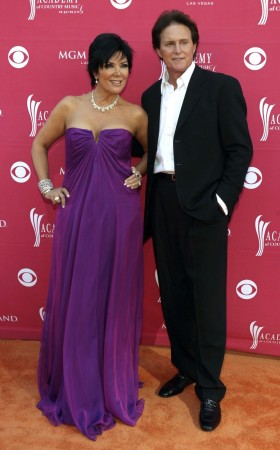 Bruce Jenner is supposedly continuing his transformation into a woman, and latest photographs of the former athlete show him with baby smooth legs, which have once again set tongues wagging.
The "Keeping Up With the Kardashians" star was spotted grabbing a coffee at Starbucks near his home in Los Angeles, California, on Tuesday, and an eyewitness told the media that his actions were woman-like. "Bruce was acting feminine as he waited inside the coffee shop. What was most eye-catching were his legs, they looked especially shiny and smooth for a man," a source told Mail Online.
While the absence of body hair could easily be linked to his old age, the media is speculating that it could be associated to his transformation from Bruce to Brigitte.
As reported earlier, rumours swirling around have been hinting that Jenner has expressed a desire to change his name to Brigitte, after Brigitte Bardot, once he completes his gender reassignment surgery.
"At first Bruce was intrigued with Bruscilla, but after he thought about it some more, he decided it didn't work for him," a source told the National Enquirer, according to Radar Online. "He said, 'It doesn't roll off the tongue very well. Bruscilla sounds like some kind of disease.'"
"He loves 'Brigitte' not only because it's such a beautiful name, but it makes him think of Brigitte Bardot, who was a total bombshell" in the 50s and 60s, the insider added.
Rumours of a Jenner's alleged sex change intentions started doing the rounds early this year after he was spotted flaunting a rather feminine look with longer hair, manicured nails and a smoother neckline, which could have been due to the procedure he underwent to reduce the size of his Adam's Apple.
While Jenner has not addressed these sex change rumours, his estranged wife Kris Jenner told the media that such stories were nothing but lies.
"That's a story they've been writing since the '70s, and I think they just keep regurgitating stuff... and the more sensational the headline, they are going to sell magazines. It's just like unbelievable that these blatant lies are printed, and people are gullible and they buy the magazines," she said during an interview on KIIS FM's Kyle and Jackie O Show, according to Extra.