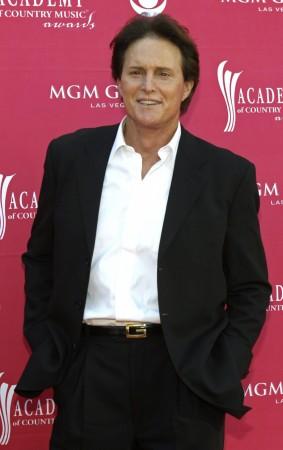 Bruce Jenner, who has been the subject of a number of speculator reports concerning his alleged desire to become a woman, is reportedly all set to undergo gender reassignment surgery in the next few months.
Jenner sparked rumours of an impending sex change last year when he went under the knife to remove his Adam's apple, and now he is ready to make even bigger changes, according to a new report.
"The decision wasn't made overnight, but has been done thoughtfully over the past year," an insider told Radar Online. "After having his Adam's apple removed, and beginning to take hormones, Bruce knew what he wanted to do."
"He has been in counseling as required by the surgeon, and his doctor believes Bruce is psychologically prepared to become a woman," the insider said, adding that the former Olympian is already living as a woman behind closed doors in his house in Malibu.
Jenner is also said to have expressed a desire to legally change his name and start his life as a woman. It is too soon to say what name has caught Jenner's fancy, but earlier reports said the reality show dad was leaning towards Brigitte, after the legendary screen siren of the 50s and 60s, Brigitte Bardot.
His initial choice was Bruscilla, but dismissed it saying, "It doesn't roll off the tongue very well. Bruscilla sounds like some kind of disease," a source explained, according to a 2014 Radar Online report.
"He loves 'Brigitte' not only because it's such a beautiful name, but it makes him think of Brigitte Bardot, who was a total bombshell," the insider added.
Of late, Jenner has been venturing out sporting long hair, manicured nails and even makeup, which have aided talks of his alleged decision to live life as a woman. A former housekeeper of the Kardashian-Jenner family also spoke about Jenner's fondness for lingerie.
"He'd hide it under his bed. I guess he didn't want his family to know," the maid revealed to Star magazine, reported Radar Online.
Jenner's children are all said to be supportive of their dad's decision to make this change.