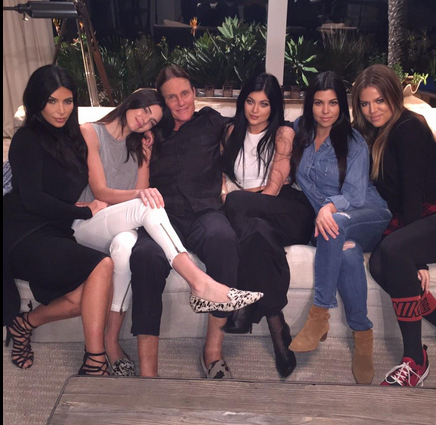 Bruce Jenner, whose interview with Diane Sawyer where he talks about his alleged gender transformation is all set to air, was reportedly photographed rocking a maxi dress on Tuesday outside his Malibu house.
A photograph of Jenner's new look was initially published on NY Daily News, but it has since been taken down. The picture shows someone resembling Jenner in a floor-length striped dress smoking on the mansion's patio.
Paparazzi couldn't snap more pictures as Jenner called the police when he realised photographers were on a hillside near his home trying to take his pictures, reports noted.
In the meantime, fans have been pouring praises on Bruce for finally dressing up as a woman, with many commenting that he rocks the new look.
Here are a few responses:
Bruce Jenner killing it in the Kardashian Collection with that maxi dress THO pic.twitter.com/jB4uOmURhb

— P (@HeuxKingMe) April 22, 2015
Why is Bruce Jenner's transition news worthy? He wore a striped maxi dress - so what? To each their own, and clearly he's rocking it! — Ευγενία Παπαθανασίου (@EugeniaPaps) April 22, 2015
Ms. Bruce Jenner lookin better in a maxi dress than me. Darn that Olympian figure.

— five foot assassin (@anomaleigh) April 22, 2015
Jenner's family is said to be supportive of his decision to transition into a woman, but his youngest, Kylie, is said to be unhappy with her father's transition. According to a Radar Online source, Kylie is said to be keeping a distance from her father ever since he announced his decision to become a woman.
"Obviously, it has got to be hard for a teenager to have her father go through a sex change, and she seems to be embarrassed," the insider said. "Kylie is shutting Bruce out and it is breaking his heart."
However, HollywoodLife source has contradicted Radar's claims, saying Kylie has been really supportive through these trying times.
"Right now, Kylie just wants to be as supportive as she can. She loves her father and wants him to be happy and healthy," a source told the media outlet. "But obviously, this is something huge that Kylie will have to deal with for the rest of her life. She will have more than enough time to adjust to her father's new life."
Jenner's interview with Sawyer will air on 24 April.