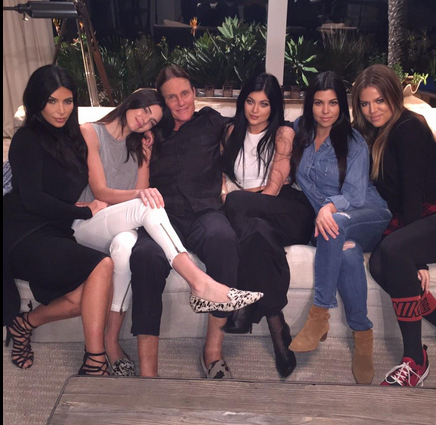 Bruce Jenner, who first revealed about his gender transition in April, is now all set to pose as a woman for the cover of Vanity Fair.
If the latest reports are anything to go by, then this will be the first photo shoot and magazine interview of the "Keeping Up With the Kardashians" star after he revealed to Diane Sawyer in April that he's transitioning into a woman.
The former Olympian, who has been on the cover page of magazines like Sports Illustrated and GQ in the past, will reveal himself to the world as a woman for the first time via Vanity Fair.
Jenner, who addresses his female identity as "Her", will be shot by famous photographer Annie Leibovitz, who has photographed the world's biggest celebrities, reports People.
"Leibovitz, who most recently photographed the 'Star Wars: The Force Awakens' cast for Vanity Fair's June cover, has chronicled the world's biggest celebrities over her 40-plus year career, including Michael Jackson, George Clooney, Queen, Elizabeth II, Johnny Depp and Lady Gaga," the report said.
Meanwhile, Daily Mail has reported that the subject of Bruce's new look is highly projected and is expected to be revealed on a forthcoming episode of "Keeping Up With The Kardashians."
"Recently, the E! reality show has shown scenes of Bruce showing his step daughter Kim Kardashian his female wardrobe. However, so far Bruce has kept his image as a woman, and his female name under wraps," the report said.
During the recent "Keeping Up With The Kardashians: About Bruce special", he told stepdaughter Khloe Kardashian that his transition would occur probably in the spring after she asked if he was planning on not being Bruce any time soon?
Reports also suggested that Bruce Jenner will chronicle his new life in an eight-part docuseries premiering 26 July on E! and the magazine is also set to hit the stands around the same time thsi summer.