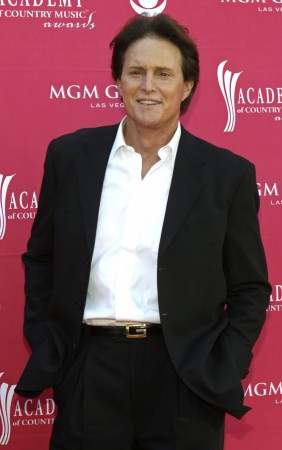 Ending years of speculation, Bruce Jenner finally revealed on Friday that he is a woman for all intents and purposes.
Talking to ABC's Diane Sawyer in a exclusive two hour special, Jenner spoke about the year-long internal struggle of identifying himself as a woman, and said that the family has been supportive through these trying times.
"For all intents and purposes, I'm a woman," Jenner said. "People look at me differently. They see you as this macho male, but my heart and my soul and everything that I do in life -- it is part of me," the 65-year-old added. "That female side is part of me. That's who I am."
In the emotional interview, Jenner also spoke about the first time he cross dressed when he was eight or nine years old. It was in the late 1950s and it was usually a dress from his mother's or sisters' closet.
"I marked the closet so when I put it back I could put it all back, everything back in the exact same spot so I wouldn't get caught," he said. "And, at the time, I didn't know why I was doing it besides it just made me feel good."
Jenner continued cross-dressing in his adult life as well, and hotel rooms gave him the perfect anonymity. "I'd literally go up into the hotel room, change [into women's] clothes, and walk around."
As for his future plans to completely become a woman, the former athlete revealed that he has been taking hormones for years now and a reassignment surgery would be down the line. Jenner first started the transition in 1980s, but then stopped it after getting worried about how the public would react.
On the reaction of his family to this shocking news, Jenner said that all his children cried when he told them the truth. Among the Kardashians, Kim was the most supportive, and Khloe was the most difficult one.
Meanwhile, fans and celebrities soon took to social media platforms to praise Jenner for coming out and ending years of struggle.
Bruce Jenner is a beautiful, brave human being. Sending him lots of love. He's saving lives and opening minds tonight.

— Ellen DeGeneres (@TheEllenShow) April 25, 2015
One small step for man, one giant leap for mankind. #BruceJenner #Brave — jimmy fallon (@jimmyfallon) April 25, 2015
Seeing #BruceJenner's kids show up in support is sending me over the edge. Speak/live your truth.

— Nigel M. Smith (@nigelmfs) April 25, 2015
I feel horrible for the pain #BruceJenner has been through. He has been hunted by the very beast he was a (reluctant??) part of. Awful. — Andy Cohen (@Andy) April 25, 2015