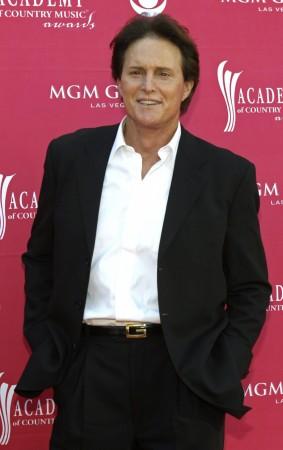 Bruce Jenner was recently spotted checking out expensive cars in Los Angeles.
The former Olympian stepped out with his 33-year-old son, Brandon Jenner, and closely inspected the luxury vehicles and even drove a Porsche. Bruce had left his hair untied and sported a blue tracksuit.
He also sported a pair of gradient shades. The 65-year-old reportedly looked relaxed and was happily flaunting his ombre-styled hair. He also admired an antique Bentley and drove other convertibles, according to Daily Mail.
The father-son's day-out came amidst the recent controversial report by In Touch, which allegedly claimed that Bruce is transitioning into a woman. The cover of the magazine showed Bruce wearing lipstick and a woman's scarf around his neck. The magazine's caption read as "My Life As A Woman".
"He will come clean in 2015 about transitioning. This is his year of coming out," a source reportedly told the magazine, reported News.com.au
None of his family members commented directly on the allegations. However, TMZ reported that Bruce's ex-wife Kris Jenner was "outraged" after the magazine carried the story.
"It's just mean to do whether or not it's true," she told her friends. Meanwhile, Bruce is reportedly not affected by the buzz about his changing appearance. He has been often spotted flaunting red and pink manicures. He was once seen wearing a pair of diamond studs too.
Interestingly, this is not the first time that the reality star has been accused of going for a sex change operation. Last year, when he shaved off his Adam's apple, a lot was said about his wish to turn into a woman. However, nothing was confirmed and it was revealed that Bruce got his Adam's Apple flattened out because "he just never liked my trachea," reported the Website
Meanwhile, it has been learnt that Bruce is in talks with E! for a new reality show, featuring him and his sons. The show will focus on his adventures with his sons. The confirmation on the same is yet to come.