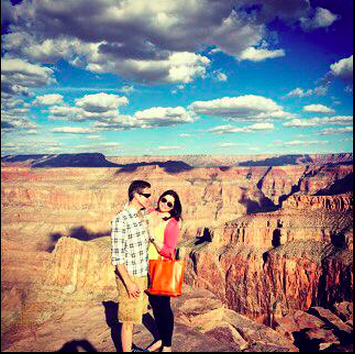 Brittany Maynard, the 29-year-old who grabbed headlines with her right-to-die movement, ended her life on Saturday at her home in Portland, Oregon. She was surrounded by family and friends.
Maynard is survived by husband Daniel Diaz, her mother Deborah Ziegler and step-father Gary Holmes.
She was diagnosed with advanced brain cancer in January, following which she announced her intention to die under Oregon's Death with Dignity Act by injecting a fatal dose of barbiturates. In a recent interview, Maynard said she chose to die on 1 November as she wanted to celebrate her husband's birthday one last time before dying.
"I really wanted to celebrate my husband's birthday, which is October 30," she told People. "I'm getting sicker, dealing with more pain and seizures and difficulties so I just selected it."
In her last message to friends, family and well-wishers, Maynard thanked everyone for their support. "Goodbye to all my dear friends and family that I love. Today is the day I have chosen to pass away with dignity in the face of my terminal illness, this terrible brain cancer that has taken so much from me … but would have taken so much more," she wrote on Facebook, according to People. "
The world is a beautiful place, travel has been my greatest teacher, my close friends and folks are the greatest givers. I even have a ring of support around my bed as I type … Goodbye world. Spread good energy. Pay it forward!"
Before she became ill, Maynard was an avid traveller, having climbed Mount Kilimanjaro once and been to a number of countries including Vietnam, Cambodia, Laos, Singapore, Thailand, Costa Rica, and Tanzania. One of her last wishes was to visit the Grand Canyon, which she crossed off her bucket list last month.
"The Canyon was breathtakingly beautiful," she wrote on her website, "and I was able to enjoy my time with the two things I love most: my family and nature."
Meanwhile, a number of fans have been taking to their social networking accounts to mourn Maynard's death.
"Brittany Maynard reminds us that life is so fragile and to live it with dignity and kindness,+ we have a right to choose our fate. Bless her," wrote television personality Lisa Vanderpump.
"I was having such a great Sun night and then learned of Brittany Maynard death and now feel so sad" -- Greta Van Susteren, television personality
"Beyond moved of the story about Brittany Maynard. RIP" -- Lucy Hale, actress