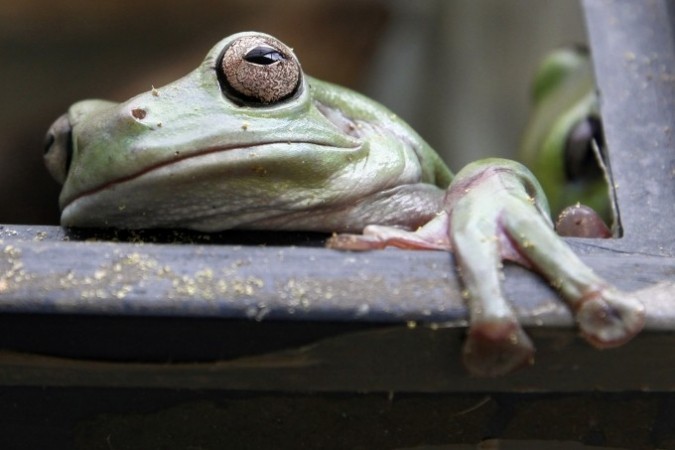 Brits and French have been at loggerheads for centuries. This eons-old enmity eventually gave rise to derogatory terms where the Brits nicknamed the French as frog eaters and the French in turn called them as the nation of traders. But a new study has turned the tables around by stating that it was the Brits who first discovered the culinary quality of frogs.
This startling discovery was made by a team of archaeologists at the University of Buckingham, who confirmed that frog legs that were long considered to be the preserve of the French, were in fact a culinary delicacy of the English 8,000 years before the French ate it. This discovery dates back to 6250 BC and 7596 BC, making this the earliest evidence of cooked toad or frog legs found in the world.
The archaeologists conducted the dig in Wiltshire, from the Mesolithic period. During the dig they not only got their hands on charred toad's leg but also small fish vertebrate bones belonging to a trout or salmon as well as burnt Aurochs bones (the predecessor of cows). Out of the 12,000 pieces retrieved from the dig, over 650 were animal bones belonging to the Mesolithic era.
The information on this discovery was given by Simon Parfitt, fossil mammal specialist of the Natural History Museum.
"It would appear that thousands of years ago people were eating a Heston Blumenthal-style menu on this site, one and a quarter miles from Stonehenge, consisting of toads' legs, aurochs, wild boar and red deer with hazelnuts for main, another course of salmon and trout and finishing off with blackberries," David Jacques, Senior Research Fellow in Archaeology at the University of Buckingham, said in a press statement.
"This is significant for our understanding of the way people were living around 5,000 years before the building of Stonehenge and it begs the question - where are the frogs now?"
The next move includes exploring the spring where the magical magenta stones are gradually altering its color. The team hopes that the exploration will help in the better understanding of the Mesolithic hunter. They hope to get more information on how the hunters got along with the gatherers in Southern Britain.
"Currently Thatcham - 40 miles from Amesbury - is proving to be the oldest continuous settlement in the UK with Amesbury 104 years younger. By the end of this latest dig, I am sure the records will need to be altered." Andy Rhind-Tutt, Chairman of Amesbury Museum and Heritage Trust, concluded.