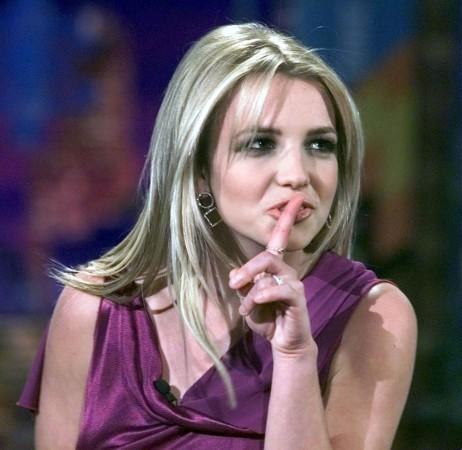 They say 'the show must go on' and that is exactly what Britney Spears did after suffering a wardrobe malfunction while performing her 'Piece of Me' concert at MGM National Harbor in Maryland on Friday.
A YouTube video that was posted by one of her fans showed the 36-year-old singer adjusting her sparkly black bra, designed by Marco Morante, during a set change in the middle of her song. What she might have failed to notice is that her actions actually had her left nipple slightly exposed in the spotlight till the end of her performance.
Later on Friday, the American singer who has 112.1M social media followers posted: 'Feels so good to be back on stage!!!! Thank you DC for an amazing start to the #PieceOfMe tour!'
However, this isn't the first time when the Mississippi-born blonde experienced a wardrobe malfunction on stage. Last year in February, Spears accidentally flashed her breast while she was performing one of her popular songs, "Work Bitch."
Again in 2016, the singer's bondage-style bra popped open while she was performing in Las Vegas. But, the entertainer, as always, handled the situation like a pro and covered herself up with her hands until her outfit was fastened by her supporting dancers.
In an interview with Extra, Spears said: "Yeah, well, it was really tight around my neck. It was the second time I've worn it, and I was [straddled] on the [stage's giant] guitar, and it just popped."
"And I was like, "Oh, my God! It's never done that before!" So I just had to hold myself, and one of my dancers, Zach, he put a shirt on me. So I had this huge nightgown on stage, which was kind of invigorating but it was cool."