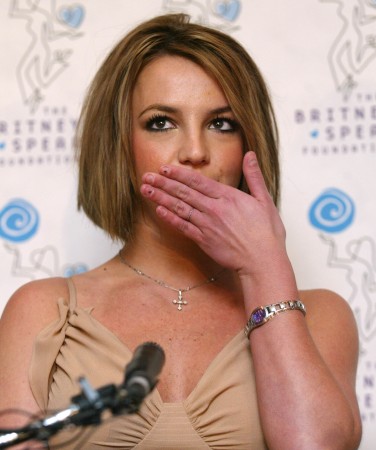 From wardrobe malfunctions to falling on the stage, Britney Spears fans has seen it all. Recently, during her "Piece of Me" concert in Sin City at the AXIS auditorium, she slipped while performing her hit song "(You Drive Me) Crazy."
But that hasn't dampened her spirits, as the singer was back on Instagram the very next day, to post a cute picture of herself wearing pyjamas and showing off her bandaged foot. She had made a peace sign for the camera and captioned the picture as "This boot was made for walkin".
She thanked her fans for their support and also apologised to them through the photo-sharing website, because she won't be able to perform this weekend . The concerts will now have to wait till she recovers from her injury.
But this isn't the first time when Britney had to face embarrassment on the stage. During a show in February this year at Planet Hollywood, her hair extensions fell out on stage while she was performing "Do Something".
During the same month, she failed to remember the lyrics while singing "Alien", even though the vocals kept on going.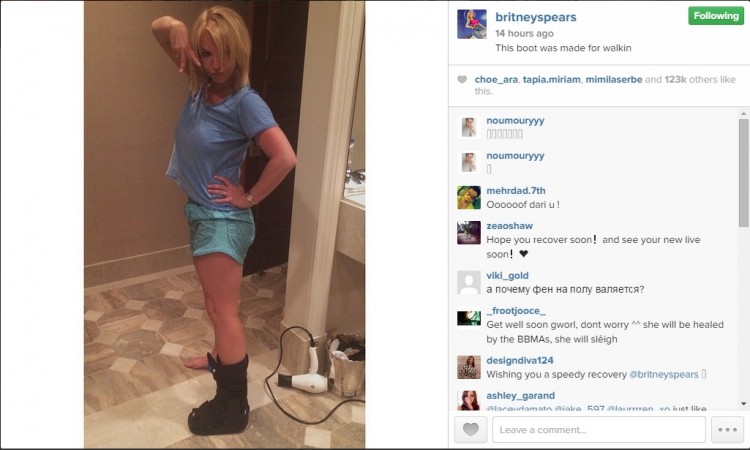 And the list does not end there.
Her "Piece of Me" tour would have ended a lot differently had her backup dancers not saved her from a huge malfunction on stage. Britney's costume almost came off when she was performing, revealing much more than what she intended to.
The year 2009 also proved to be very unlucky for the 33-year old, as during her performance in Manchester, she accidentally addressed the audience by saying, "What's up London!".
In Vancouver, she left the stage mid-way through her performance, complaining that there was too much cigarette smoke on stage for her to take in – though she was a smoker herself.
It looks like Britney's luck has truly run out for now; one hopes she gets better soon and performs well without any mishap.