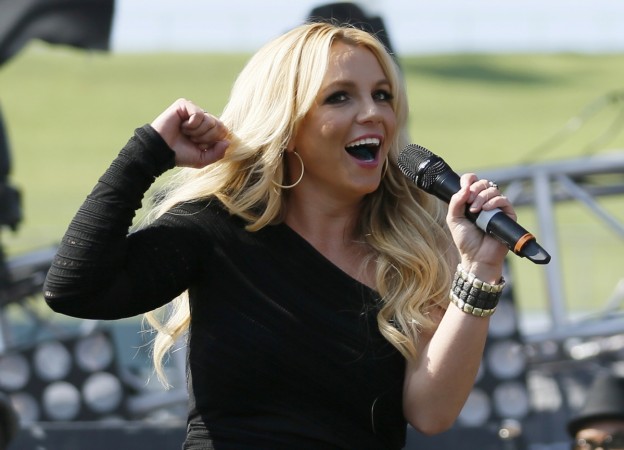 April is gradually proving to be a shocker of a month, at least when it comes to the music industry. Kanye West surprised fans by releasing "The Life of Pablo" on Apple Music and Spotify. Drake announced a surprise release date for "Views From The 6. Aerosmith decided to retire from music next year. And now, pop singer Britney Spears is reportedly preparing to release her latest studio album in a matter of weeks. The album will be the singer's ninth studio record and the first in three years after 2013's "Britney Jean."
In preparation for the new album, Spears will drop a single, "Make Me (Oooh)," before its release date. The "Born To Make You Happy" hit-maker is currently planning to shoot a music video for the song.
Spears is also trying to rope in hip hop artiste Nicki Minaj for a collaboration on the album. Given the fact that the album is set to release in May, the two pop stars working together might be a distant dream as Minaj is currently promoting her latest movie, "Barbershop: The Next Cut," quite aggressively. But the collaboration might just happen as the two singers are known to be great friends. They bonded during the 2011 Femme Fatale tour, in which they both performed together.
The last time Spears released a track was in 2015 when she collaborated with Iggy Azalea on "Pretty Girls." Upon its release, the single fared moderately on the charts and received mixed reviews. So, expectations will run sky high for her upcoming album. Will it be another Britney Spears classic or will it be turn out to be a bomb? We'll find out in a few weeks, won't we?