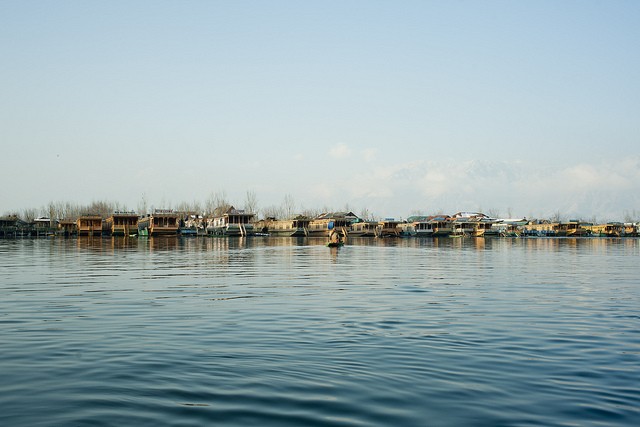 A British woman was found dead inside a houseboat at Srinagar's Dal Lake on Saturday.
Police have identified the victim as 24-year-old Sara Elizabeth from the U.K. They found the victim lying in a pool of blood in the houseboat this morning.
Police suspect that the victim might have been raped before she was killed, as her clothes were torn. They also found injuries on the woman's body.
Preliminary investigations have confirmed that the woman has been murdered. A Dutch national has been arrested in connection with the murder.The tourist named De-wit Rechord (43) was staying in an adjacent room on the same houseboat. According to sources, the victim was staying in the houseboat for the last two months. The Dutch tourist arrived there only two days ago.
Police said that the door of the victim's room was found smashed. The Dutch tourist reportedly fled the spot taking only his passport and leaving rest of his belongings in the houseboat. Cops sent an alert and detained the tourist this morning near Banihal tunnel, 100 km from Srinagar.
"A 24-year-old British national was found murdered in a local houseboat this morning. A Dutch national, De-wit Richard, has been detained for investigations in this connection," Inspector General of Police (IGP) Kashmir Abdul Ghani Mir said, according to Indo-Asian News Service.
"The Dutch national had fled from the houseboat in the night, leaving behind his belongings. He was trying to flee from the Valley, carrying only his passport. We flashed an alert for his arrest," Mir said.
Police have registered a murder case and are probing various angles to find out the cause of murder.
According to sources, a team of forensic experts have arrived at the spot to further help in the investigations. The woman's body has been sent for postmortem.