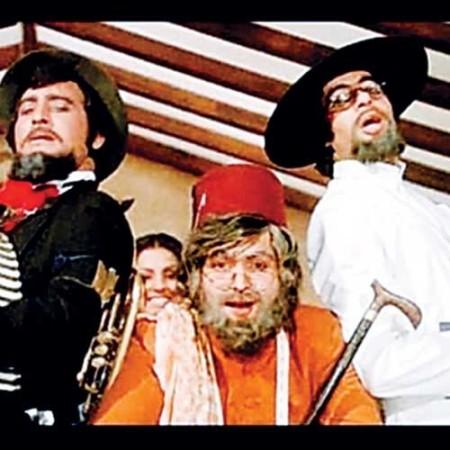 Just when India is commemorating 100 years of glorious cinema, reports have emerged that a remake of the classic superhit fim 'Amar Akbar Anthony' is underway.
According to Hollywood Reporter, the classic 1970s film will be produced in the United Kingdom by well known television producer Atul Malhotra.
The upcoming film titled "Amar Akbar & Tony" will showcase the lives of three people residing in the multicultural city of London. The three main characters will be played by Martin Delaney of "Zero Dark Thirty" fame, Rez Kempton and Sam Vincenti.
Through the film, Malhotra aims to bring to light "the self-assuredness and determination of the multicultural youth of today."
"There have been so many portrayals of Asian people wanting to escape from their cultural heritage, but I wanted to explore the contrasting angle. The film will embrace the vibrancy and distinctiveness of this influential culture and will wear its Asian heart proudly on its sleeve," he added.
India-origin actress Goldy Notay, known for her roles in "It's A Wonderful Afterlife" and "Sex And The City 2", will reprise Parveen Babi's role in the film. "The film takes inspiration from the original. The writer and director - Atul Malhotra - is an aficionado of the film. I play Sonia who is the sister of Amar and ends up with Tony played by Martin Delaney. I've never seen the original but am about to watch it now. From my understanding, it's similar in tone regarding brotherhood," she told DNA.
Some of the other Indian-origin actors in the film are Nina Wadia (Doctor Who) Meera Syal (TV's Goodness Gracious Me), Ace Bhatti (TV's EastEnders) and Amrita Acharia (Game of Thrones).
The original "Amar Akbar Anthony", directed by Manmohan Desai, became a super-hit blockbuster upon its release in 1977. The film had Amitabh Bachchan, Vinod Khanna, Rishi Kapoor playing the role of the three leads, along with Parveen Babi, Neetu Singh and Shabana Azmi.