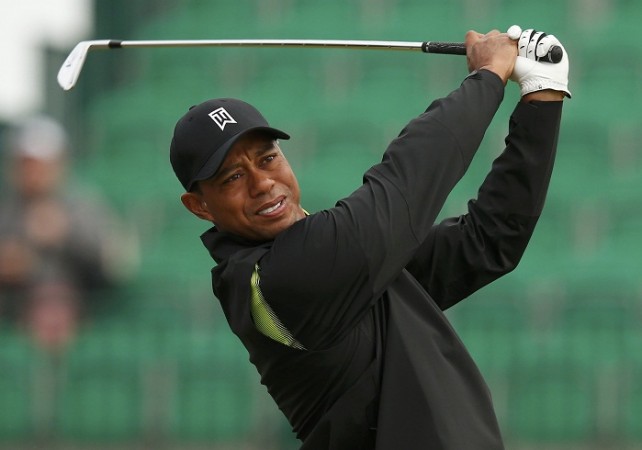 Former world number one Tiger Woods is aiming for his fourth title - after winning the Championship in 2000, 2005 and 2006 - at the British Open, starting 17 July at the Royal Liverpool Golf Club.
Three-time champion Woods, who has only played once since his back surgery in March, reckons that the lack of practice will not affect his chances in the tournament as he is aiming for the highest prize in the Open.
The 2006 winner said that this is not the first time he is making a comeback from injury and stressed that he is confident of adding one more title to his kitty.
"I've been in circumstances like this," Woods said. "If you remember in '08 I had knee surgery right after the Masters. I won a U.S. Open. I didn't play more than nine holes, and the Sunday before the U.S. Open I didn't break 50 for nine holes and still was able to win it in a playoff, with an [torn] ACL and a broken leg."
"I've proven I can do it," the American added. "It's just a matter of putting my game and giving myself the best chances this week to miss the ball in the correct spots, to be aggressive when I can and obviously to hole putts. That's a recipe you find for every major championship, but I've just got to do it this week."
Woods, who arrived a day earlier at the Merseyside, got a fair bit of practice in the changing conditions of the course. He played an 18-hole practice round and said that he is ready to win his 15th major title.
"I went to Geneva for a day, but came here a day earlier than I normally would and it has worked out," Woods insisted. "I played Saturday. I played Sunday and I took yesterday off. I've seen the golf course in three different winds and that's awfully nice because I've had to hit completely different clubs off the tee. I'm ready."
Meanwhile, Rory McIlroy, who played a couple of practice rounds before the tournament, is heading into the competition by studying the course thoroughly and pointed out opportunities to score birdies.
"The par-fives are a big key this week," Mcllroy said. "If you look back at '06, I think Tiger played the par-fives in 14 under par. So the majority of his scoring was done on the par-fives. There are four really good opportunities to make birdies out there. And there's a couple of tough holes on the back nine, if you can just sort of make par there you're going to do well."