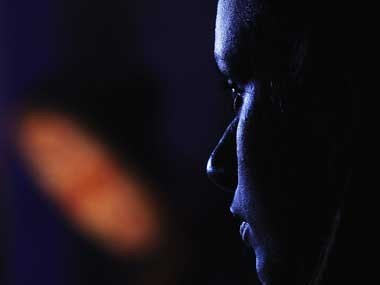 A mother who was involved in satanic sex cult forced her daughter to sleep with more than 1,800 men by the time she turned 18.
The daughter, Annabelle Forest was put into the sex cult after she was forced to watch her mother performing a sex act on the cult's leader Colin Batley at the age of seven, according to Mail Online.
At the age of 11, the girl was raped twice by Batley, who was also her step-father, and after three years she was asked to take part in a group sex along with her mother at their residence in Wales.
Forest ran away from her house when she was 17 after giving birth to a child from her step-father.
Zee News reports that Forest spoke against Batley and her mother, who were convicted in 2011 of raping young children over three decades and were jailed for at least 11 years and 12 years, respectively.
"Nothing can hurt me as much as my mum and that man. My mother was an evil woman and I'll never forgive her," said Forest.
According to Mail Online, the girl revealed that she slept with 2,000 men till her 18th birthday as she was pushed into prostitution to raise money for the cult's 'church'.
The 48-year-old Batley had the weird ideology that they were proving themselves to God by having sex with the members.
"He ruled our little community with an iron will and we were made to do what he ordered for fear of angering the Gods."
The victim says that she even tried to commit suicide when her own mother sexually assaulted her.
"I was a schoolgirl by day and a sex slave at night," said Forest, Mail Online reported.
Currently, the girl lives in North England and has written a memoir titled 'The Devil on The Doorstep: My Escape from a Satanic Sex Cult' about her horrifying childhood, according to Deccan Chronicle.