A young British makeup artiste, obsessed to resemble Kim Kardashian, has spent around $150,000 on plastic surgeries and cosmetic filters to make him look like the socialite who tried to "break the Internet."
Jordan James Parke, a 23-year-old native of Manchester, UK, shelled out the big bucks on medical procedures such as lip filters, chin filler, laser hair removal, Botox and extreme eyebrow tattooing to look like the reality star who shot to fame with "Keeping Up With the Kardashians."
Parke expresses his love for makeup, high-end handbags and expensive furs on Instagram and Facebook, just like his 34-year-old idol.
"I absolutely love everything about Kim Kardashian. I think she's everyone's guilty pleasure," Parke told E! "For me, she is the most gorgeous woman ever. Her skin is perfect, her hair is perfect—everything about her is perfect. There's no one I'd rather look like."
Parke does not regret the decision in the least and explains that he welcomes the hate as much as the compliments. Like the old saying goes, all publicity is good publicity. "If anything, it just spurs me on to get more work done," admits Parke.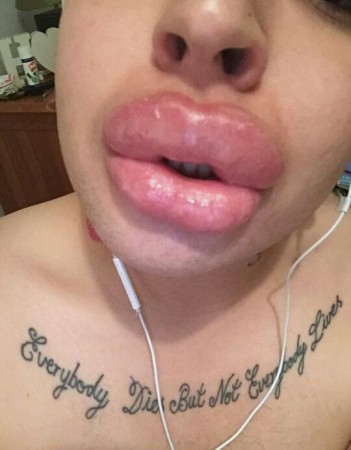 "I laugh when people try to insult me by telling me I look plastic or fake... Do they think I'm going for the natural look?" Parke asks the haters. The most distinguished feature on Parke since the surgery is certainly the constantly pouty lips; it is one of Kardashian's most notable feature, along with her rear end.