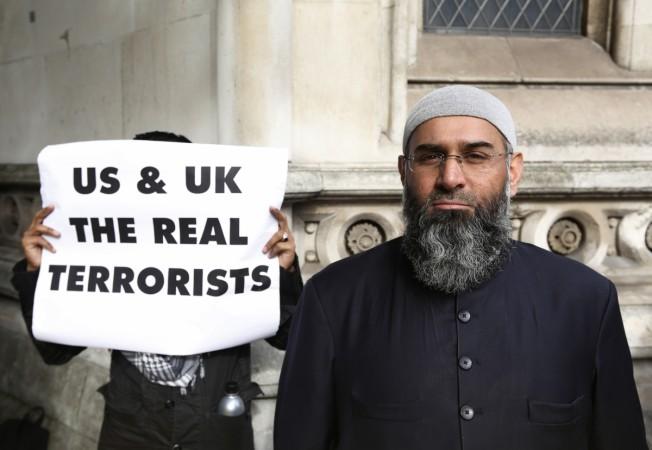 British hate cleric Anjem Choudary, who is noted for his peculiarly brazen statements about Islam, has described the Islamic State as the sort of society he would love to stay with his family, while defending gruesome methods employed by the group in order to establish a caliphate.
The infamous cleric, has lately been surrounded by media inquiring if he knew the whereabouts of "Jihadi John" – the black-clad, English-accented jihadist who killed two US journalists in gruesome videos released over the weeks. The Islamic preacher added that he admired the way Islamic State militants had set up a home for several million people.
He also defended the use of crucifixion, and other atrocities by the jihadist militants while also acknowledging ISIS leader Abu Bakr al-Baghdadi as "the caliph of all Muslims and the prince of the believers."
"There are circumstances in sharia where there is capital punishment for crimes that have been committed. Now I don't know anything about this journalists, why they were there, whether they were spying or in fact part of the military. Often it turns out that people have other roles as well," the radical Muslim activist told The Observer newspaper, referring to the recent beheading of two US journalists.
The newspaper further notes that Choudary surprisingly speaks in the "same matter-of-fact way" in defence of crucifixion, stoning to death or other atrocities meted out to non-Muslims as the "fate" of everyone who does not accept Quran as the "word of God".
"If you look at the death of James Foley, you only have to listen to the person who is executing him to know that the blame is the Americans' because of their own foreign policy. The fact is that decades of torture, cruelty and mass murder will have repercussions," he said in one of the strongest words of support for the hardliner Sunni militant outfit.
"From what I understand from people living there, they have security, schools are now being set up where their children are taught about Islam, and they have the basic needs of food, clothing and shelter. They don't see in the public arena thing like alcohol, drugs, gambling, these kinds of vices," he said referring to the self-style caliphate.
"I think in many respects it's the kind of society I'd love to live in with my family. Many people I know think the same. That doesn't mean that we're going to train and come back and carry out operations here," he said while appearing to say that killing in the name of religion was justified.