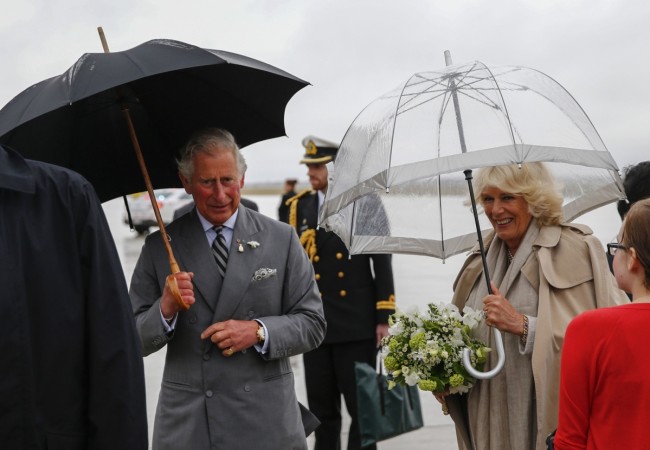 Britain's heir apparent, Prince Charles reportedly compared actions taken by Russia's Vladimir Putin in Europe in recent days to that of the Nazi actions in history.
Prince Charles and the Duchess of Cornwall visited Pier 21, Canada's national museum of immigration during their four-day visit to Canada.
The Prince made his remarks on Monday while meeting a former Polish war refugee identified as Marienne Ferguson, at the Nova Scotia museum, where she works.
As they discussed about Hitler's takeover of countries, Prince Charles said that "it's not unlike...what Putin is doing," Ferguson said, according to a report from the British Broadcasting Channel (BBC).
Ferguson, had migrated to Canada from Poland just before Nazi's occupation. It is reported that some of Ferguson's families had died in the concentration camps.
"He [Charles] asked when I came to Canada, I told him 1939," Ferguson was quoted as saying.
"He made the remark that now Putin is doing some of the same things that Hitler was doing. I agreed – you know, he is taking countries the same as Hitler did."
Russia had suffered a wide-spread condemnation from international community for the annexation of Crimea, the southern part of Ukraine in March.
The news channel said that the Clarence House would not comment on a private conversation.
This comes just a month before the Prince is due to meet the Russian president for D-Day anniversary celebrations in France.
Former US Secretary of State, Hillary Clinton also made similar comparison between Vladimir Putin and Hitler in March, when Russia began issuing passports to Ukrainian citizens.
"Now if this sounds familiar, it's what Hitler did back in the '30s," she had remarked.
Although the words may not have much ramifications, as Prince Charles had apparently uttered them on private, people could none-the-less perceive this to be the prince's increasing presence of mind in the current conflicts and problems surrounding the global geo-politics – something he should ideally have no comments on.
"Charles's supporters will argue his views are in tune with those who've been appalled by the Russian President's actions in Ukraine. His critics believe an unelected future head of state should be seen and not heart." BBC's Royal Correspondent Peter Hunt remarked in the same report.