Britain's first pregnant man known as Hayden Cross has given birth to a girl recently and everyone is pretty curious about it. Here is all you should know about the 21-year-old man:
Britain's first pregnant man was born female and he became male legally after he stopped the transgender hormone treatment for some time in order to conceive a baby which he always wanted to.
To make this thing possible, he used a sperm donor whom he had met on Facebook. It was in January that he announced his pregnancy and Daily Mail believes it is the first of its kind case in the UK.
On July 6, the family of Hayden Cross confirmed that he has given birth to a baby girl and that both of them are doing well.
After the child was born, Hayden was listed as the mother in his birth certificate and is named Trinity-Leigh.
According to Daily Mail, "Mr Cross has become the first known transgender man to give birth in Britain." Initially, Cross wanted to freeze his eggs on the NHS and that will allow him to have a baby in future but reportedly the medical chiefs refused to authorise the procedure. As he couldn't afford to do it privately, he went on to look for a sperm donor.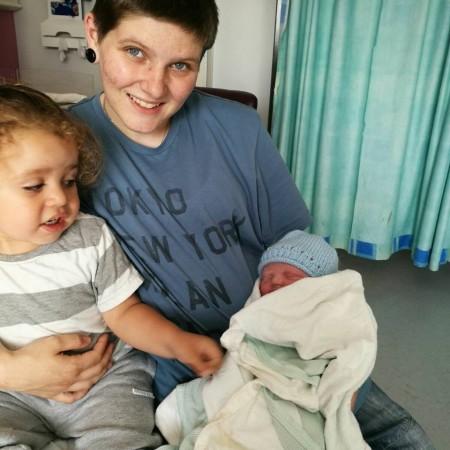 His next step is to start his previously paused transition and in the next stage he will be having his ovaries removed.
Though, Hayden Cross is the first man in Britain to have a baby, the first pregnant man in the world was American Thomas Beatie in the year 2007. Mr Beatie was also born female who went on to have three children after using donor's sperm.