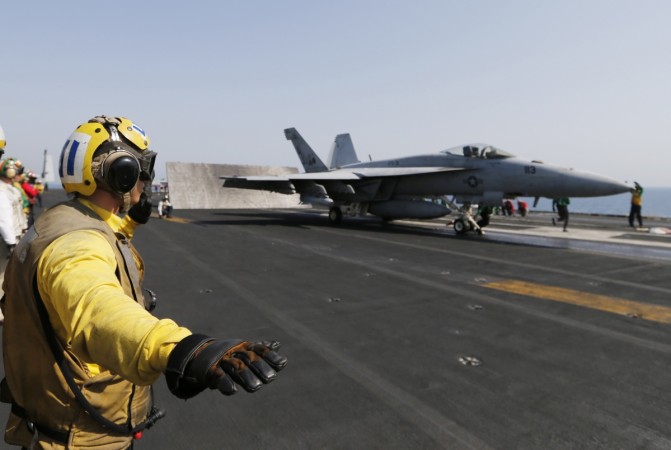 Britain may soon send in its troops into Iraq to rescue refugees and to arm Kurdish fighters to combat the Islamic State militants, who have already been seeing military airstrikes from the United States.
While Britain had earlier refused to send in its military forces into Iraq, the British government on Tuesday considered using its troops in a 'humanitarian capacity'.
"Some sort of force on the ground may well be considered," the spokesperson of the British government told The Times of India.
The government has also "agreed to transport from other contributing states some critical military re-supplies for the Kurdish forces", according to a statement by Prime Minister David Cameron office published by Channel News Asia.
The British foreign secretary, in an emergency response committee meeting, authorized the deployment of "a small number" of Tornado fighters that will enter Iraqi airspace for the first time in a decade for "surveillance capability" and "not in a combat role".
Britain has also reportedly commissioned Chinook helicopters to the region on Tuesday to be prepared for "further humanitarian relief options".
Last week, United States President Barack Obama had authorized military airstrikes against the Islamic militants in Iraq, three years after American troops withdrew from the Middle East nation after a decade-long war.
US warplanes have already struck several militant artillery and mortar positions over the last few days, with the latest strike on a mortar position on Tuesday.
"US military forces continued to attack Isis terrorists in Iraq on Tuesday, successfully conducting an airstrike on an ISIS mortar position north of Sinjar," according to a statement by the US Central Command.
The US is also reportedly supplying arms directly to the Kurdish Peshmerga fighters, who were able to reclaim two towns from the militants.
Apart from military operations, the United States has also been airdropping food and water supplies to the stranded refugees and was joined by the United Kingdom, which made its first airdrop in the region on Saturday. The UK also conducted a second air-dropping of essential supplies over Mount Sinjar on Monday where thousands of minority Yazidis have been stranded for days to escape the jihadists who have already executed more than 500 people from the community, including children.