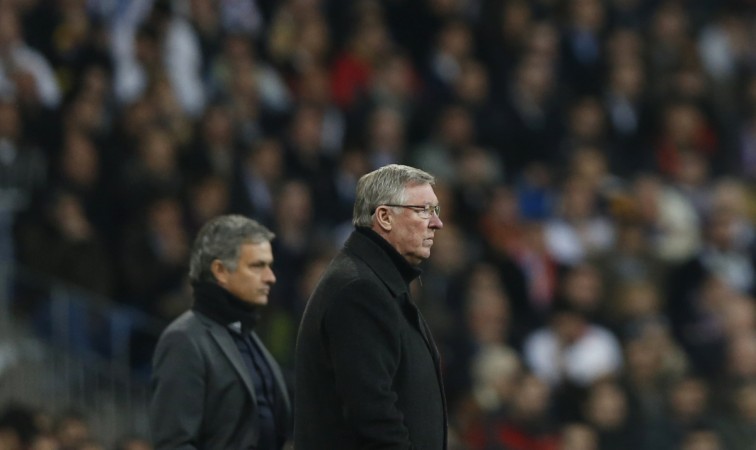 Jose Mourinho, in his first press conference as the Manchester United manager, pondered a lot of key points, but he also made sure to not let his humorous side take a back seat. The Portuguese coach revealed on Tuesday the first three words legendary United boss Sir Alex Ferguson told him after he was appointed the new manager:
"Bring the umbrella!"
Mourinho was roped in as the Red Devils boss on a four year contract in May 2016, replacing Louis van Gaal. No matter how highly intensified their rivalry was on field, the former Chelsea manager has been known to have a good association with Ferguson off-the-field and the two have been seen interacting on a lot of occasions outside football.
"He [Sir Alex Ferguson] said bring the umbrella!," said Mourinho in the press conference, as quoted by BBC Sport. "Yesterday I couldn't believe it was raining at the training ground so it was great advice.
"The second advice was to bring my typical bottle of wine because now we are going to have many occasions to be together. He is at the Euros [in France] so I cannot see him this week but when his summer holidays are finished we will have lots of time to meet each other," continued Mourinho. "He is always welcome to the training ground and we will have time to share a lot of our personal stuff."
Watch the video here: