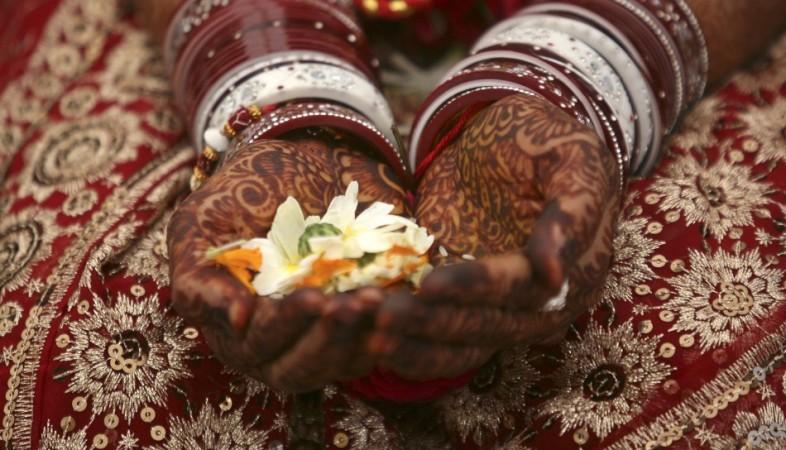 Madhya Pradesh chief minister Shivraj Singh Chouhan's initiative "Mukhyamantri Kanyaadan Yojna" has come under fire once again after reports of prospective brides made to undergo virginity and pregnancy tests have surfaced.
The tests were allegedly conducted on more than 450 women, mostly tribals, during a mass marriage ceremony in the MP district of Betul. The women were put through the tests in a government school rather than a hospital by two women officials.
Around eight women, who tested positive for pregnancy, were not allowed to participate in the mass marriage scheme, which was started in 2006. Beneficiaries worth ₹15,000 including bicycles, clothes and household items are given to the couples married under the scheme.
Voicing concern for the tribal community, Anurag Modi president of Shramik Adivasi Sangathan told the Times of India, "It violated the dignity of the tribal women."
"It boils down to sarkari commission. In the sanctioned ₹15,000, the usual practice is to give the couples substandard stuff and pocket half the sum," he added and termed the mass marriage scheme as another political stunt undertaken by the BJP in power.
Betul collector Rajesh Prasad Mishra, who was present at the ceremony, told India Today, "No direction was given to the officials to conduct virginity/pregnancy tests on the women who had come to take part in the weddings under the scheme. However, we have ordered an enquiry into the matter. The enquiry will be conducted by Neha Marwiah, Upper Collector and report will be presented in seven-days."
This is not the first time that the "Mukhayamantri Kanyadan Yojna" scheme has faced criticisms. Earlier, reports had emerged that middlemen take commission to produce married couples as unmarried.