Bride Of The Water God, the tvN romantic fantasy drama that is also known as The Bride Of Habaek, will be back with episode 9 next Monday, July 31, at 10.50pm KST. This episode will focus on the rivalry between Hoo Ye and Habaek.
It was revealed in episode 8 of the Korean mini-series that the resort CEO is a half god and he could be more powerful than the water god. Unlike the other gods, he cannot protect anything and can destroy anything.
So, Moo Ra became worried about the male protagonist's future and she asked him to be careful. In the meantime, Bi Ryum desperately tried out different ways to confirm the identity of half god. The wind god will continue to provoke the resort CEO to use his powers.
Also read Can two actresses be friends? Park Shin Hye proves they can
The promo for episode 9 begins with a conversation between the wind god and the resort CEO. When Bi Ryum asks Hoo Ye the reason for pretending to be a good person, the half-god tries to ignore him.
The footage then shows a showdown between the two gods. As the wind god tries to find out the truth about Hoo Ye's relationship with the earth god, the half god makes a shocking revelation about something from his past.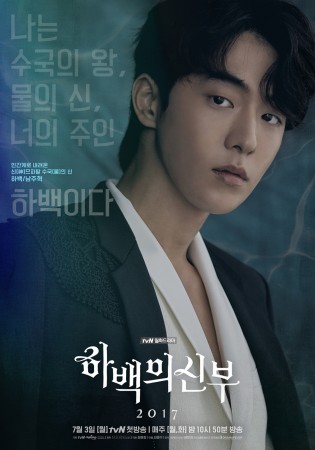 The video also hints that troubled moments for Yoon So Ah. It shows the female lead being attacked by the resort CEO. Although the water god reaches out for her help, it remains to be seen if he will be able to defeat the half god.
To find out what lies ahead for the onscreen couple and their loved ones, watch Bride Of The Water God episode 9 next Monday at 10.50 pm KST. In the meantime, you can catch up with the first eight episodes online here.
Watch the trailer below: